Dynamics 365 Customer Insights Available Now
Microsoft's focus on continually improving and adding value to its robust collection of business applications is perhaps most clear on the Dynamics 365 platform. In that spirit, Dynamics 365 Customer Insights became generally available last week!
For anyone that isn't familiar with Customer Insights from the Public Preview, it packs a bevy of features centered on a variety of customer data. It not only combines transactional, observational and behavioral data from multiple sources into a single view, but provides recommendations via AI and Machine Learning on what to do with that data.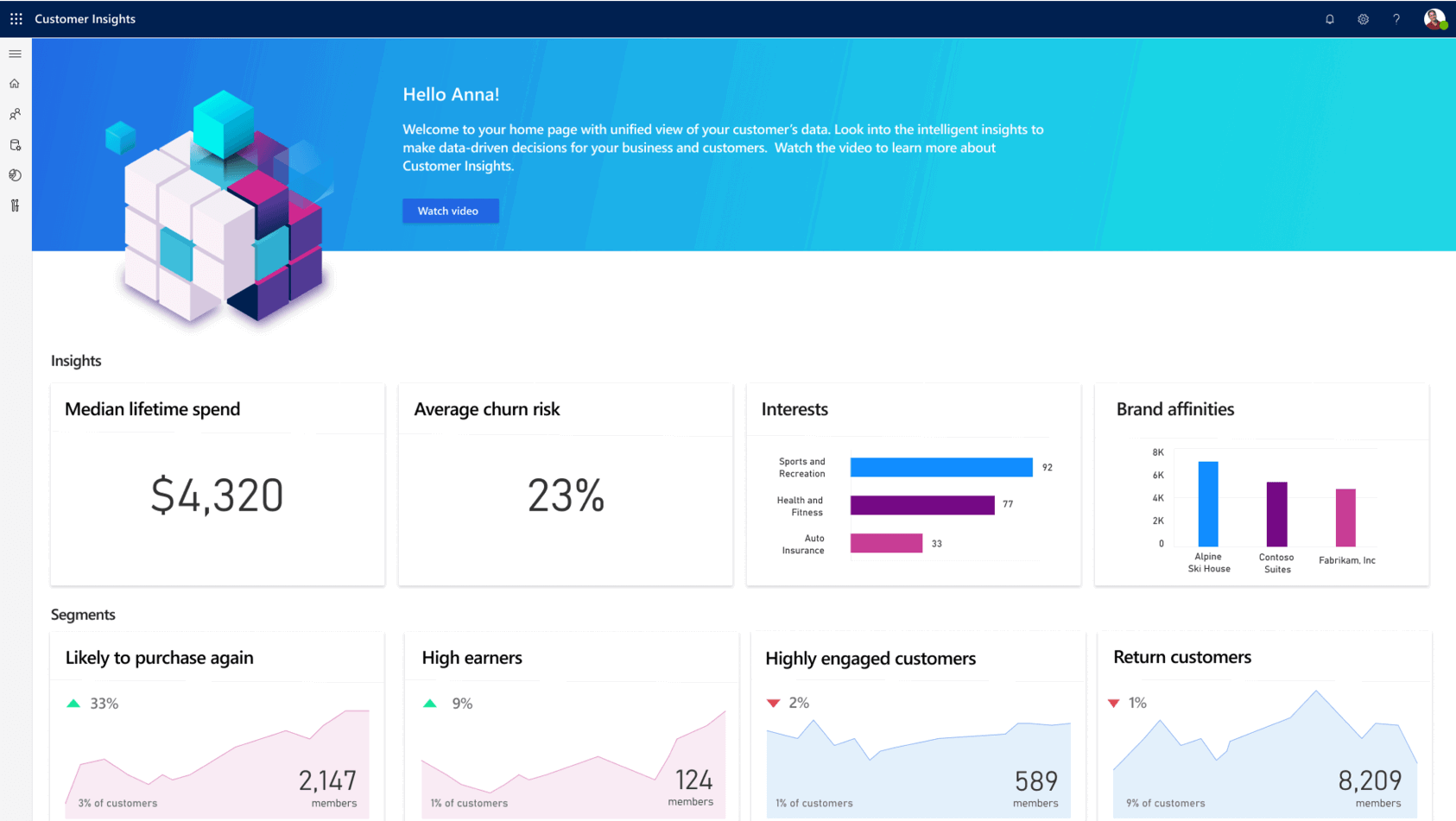 Options are literally almost endless with the ability to connect to other powerful tools in the Microsoft stack. Create workflows that are triggered by specific customer actions in Microsoft Flow, analyze meaningful data with Power BI, or utilize something custom-built in PowerApps.
Click here to learn more about Dynamics 365 Customer Insights.