Dynamics 365 – Consignment is a BFF!
In comparison to prior versions of Dynamics AX, consignment inventory management has been improved upon in Dynamics 365 for Finance and Operations. The use of a Tracking dimension, Replenishment orders and  Ownership change journals streamline the processing of transactions and make it possible to clearly see what inventory is owned by whom.

Let's delve into set up followed by the process.
Setup
Create a tracking dimension group that includes the Inventory owner dimension.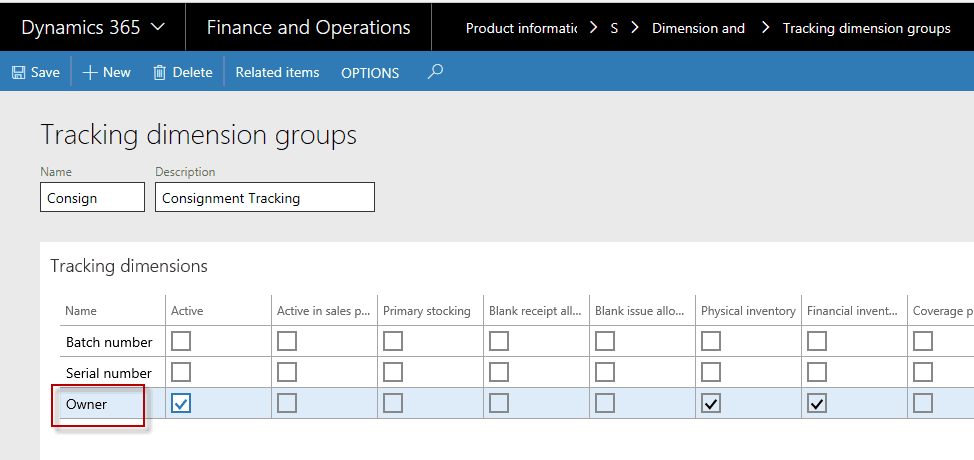 Assign the new Tracking dimension group to the Released products to be consigned. Once a receipt is posted against the Consignment replenishment order, the Vendor is captured as the inventory 'owner'. A significant note of importance here is the Released products created for consignment must have standard cost or moving average as the costing method.
Create an inventory journal name to be used for inventory ownership changes. Demand cannot consume the inventory tracked as owned by a Vendor so inventory ownership must be changed from the vendor to the entity through the Inventory ownership change journal.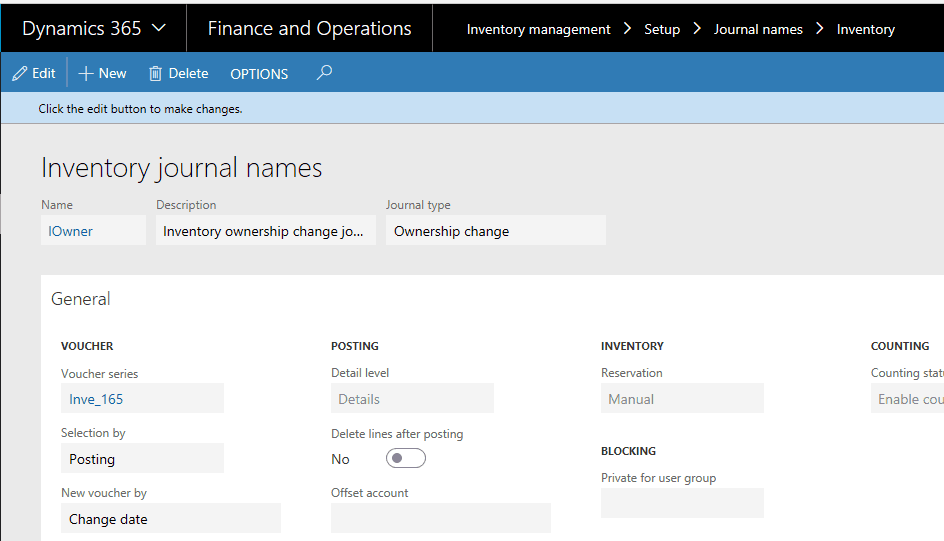 Maintain the Number sequence for the Consignment replenishment order, if desired.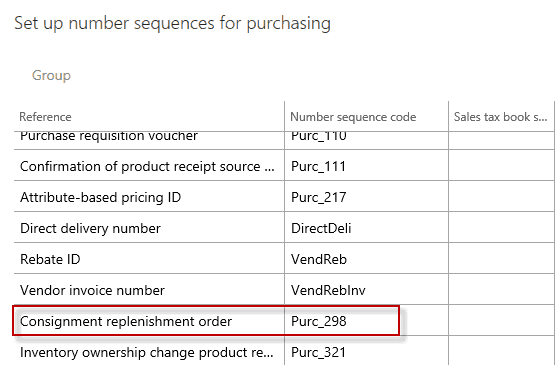 Process
The Consignment process begins with the creation of a Consignment replenishment order.  This order is very similar to a Purchase order but it does not include all of PO functionality because there will be no posting to ledger or invoice matching done from it. Receipt of the consignment inventory is performed using the Replenishment order.
To create the order, navigate to Procurement and sourcing > Consignment > Consignment replenishment orders.
Notice the Consignment menu makes it easy to locate the consignment functionality.
Once a Consignment order has been created, click the Consignment replenishment orders option from within the Consignment replenishment order to reveal the Product receipt function.

The product receipt does not post to the ledger.
At the appropriate time, an Inventory ownership change journal must be created which will move the inventory from Vendor owned to Company owned.

This step in the process starts the posting of transactions for the item to ledger. The Inventory ownership change also automatically generates a Purchase order to the Vendor with a status of 'Received'.
The Purchase order can be sent to the Vendor or the Vendor can review the transactions using the Vendor Portal. The vendor should invoice the inventory that has been moved to Company owned, and the invoice can be processed against the auto-generated Purchase order.
The Vendor portal is the recommended way for the Vendor to stay informed of the Replenishment orders, Purchase orders and inventory levels.

Have other Microsoft Dynamics AX/365 inquiries or needs? Visit our Help Desk Support page to see how our experts can help!
For more information please contact Ellipse Solutions at info@ellipsesolutions.com or by calling our corporate office at (937) 312-1547.