Dynamics 365 Commerce Shines in Forrester Case Study
Much like other D365 solutions, Dynamics 365 Commerce has proven to be more than a simple re-packaging of Dynamics 365 for Retail. A recent case study was done by Forrester to review the Total Economic Impact (TEI) of Dynamics 365 Commerce. Liz Witherspoon, Principal Consultant with Forrester joined Francois van Splunder, Senior Product Marketing Manager to review the findings of the case study.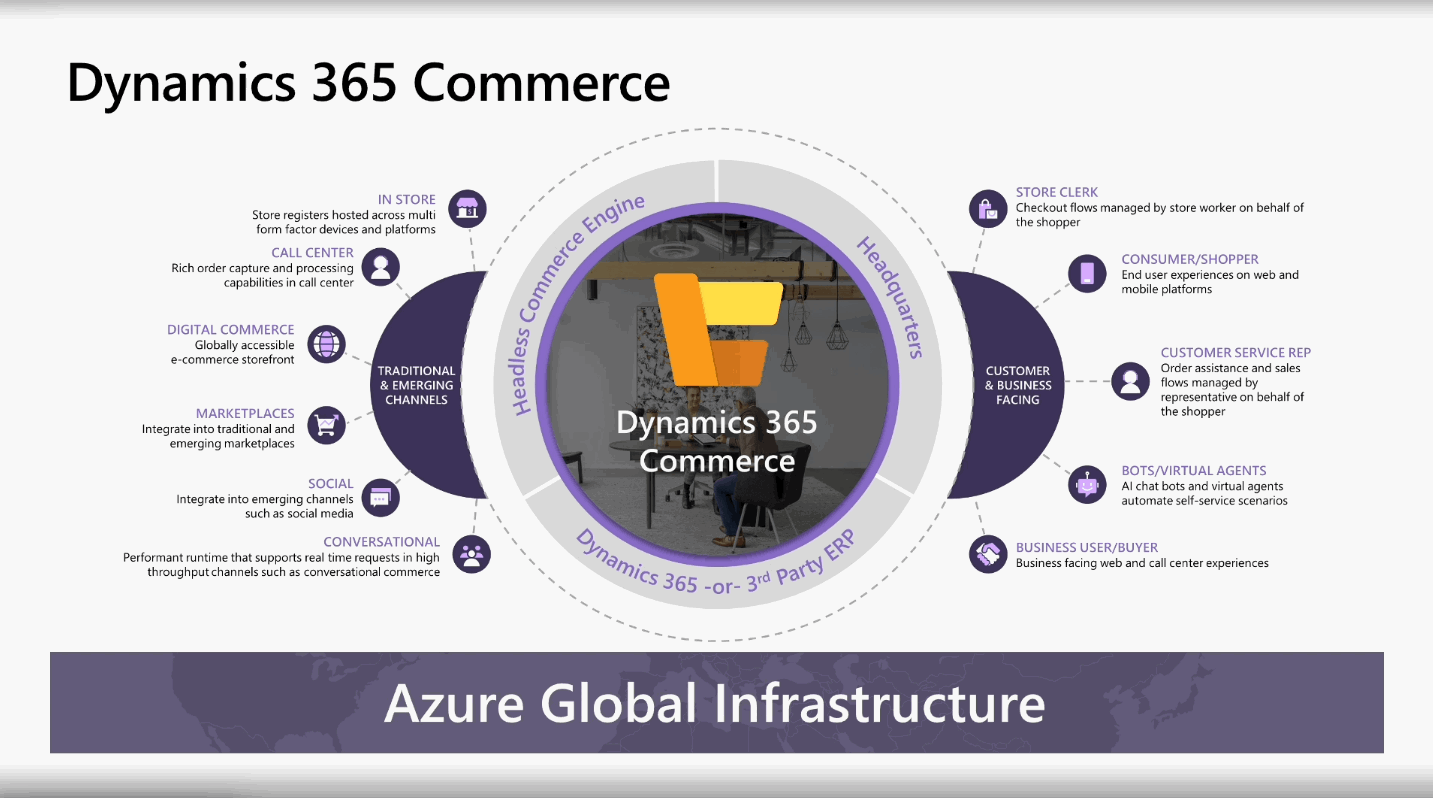 The study comprised of 6 companies using D365 Commerce:
A New Zealand furniture manufacturer and retailer with $30M annual revenue, 150 employees, 15 retail stores
A US food and gift retailer with $150M annual revenue, 5000 employees and 600 retail stores
A Canadian clothing and fashion retailer with $250M annual revenue and 45 retail stores
A UK footwear retailer with $750M annual revenue, 1600 employees, and 90 retail stores
A US women's clothing retailer with $1.3B annual revenue, 9000 employees and 500 retail stores
A Chinese fashion retailer with $7B annual revenue, 8000 employees and 2400 retail stores
Forrester created a composite organization to convey the aggregate financial analysis. The composite organization consists of the following characteristics: They are considered to be a specialty retailer with $500M in revenue, 2000 employees, and 100 retail stores; with 70% of their revenue coming from their retail stores, 20% coming through wholesale, and 10% via ecommerce.
What this study found was that there was significant value in leveraging Dynamics 365 Commerce, ultimately leading to a 58% ROI over a 3 year period. Benefits (positive impacts on the business), Costs (licensing and implementation costs, and internal costs to maintain), Risks (speed and depth of integration, adoption, complexity), Flexibility (legacy cost avoidances and accelerated omni-channel commerce). There were 5 key areas in which these benefits were tracked – improved inventory management, decreased retail sales associate training, retail sales uplift, ecommerce sales uplift, and integration efficiency.
Improving inventory management
Better inventory accuracy and visibility, and automatic item replenishment triggering when stock is low. Stock room clerks saving time in receiving and management of inventory. This resulted in 20% in time savings in receiving, scanning, and tracking merchandise. Benefit of about $3.7M over 3 years.
Decreasing retail sales associate training
Easy to use and intuitive, went from two weeks to train new retail sales associates on POS to about 2 hours with D365 Commerce. With turnover rates, this benefitted about $1.9M over 3 years.
Uplift in retail sales
Increased retail store sales. 5% uplift in year one, 12 % cumulative over 3 years. 50% can be attributed to the commerce platform. $1.5M over 3 years.
Uplift in ecommerce sales
Increased on-line sales. Enhanced look, design, and feel. Faster and easier updates to website, more embedded content, blogs and live-stream video. With more content on the website, SEO improves, driving more traffic and keeping people on the website longer. 25% uplift in ecommerce sales in year 1, expected 45% cumulatively. 50% can be attributed to the platform. $1.9M benefit over 3 years.
Integration efficiency
Integration to Dynamics 365 Finance and Supply Chain Management, as well as Azure and Power BI. Workers don't have to switch back and forth between screens, saving about 15% of their time. ~$283K over 3 years.
Additional benefits that weren't quantified in this study
Scalability and faster time to market
Added new regions and products in 1-3 months vs 12 months previously
One source of truth – brought back office, supply chain, retail stores and ecommerce together in a single platform
Brought brands and channels together allowing for better corporate strategy and growth
Enhanced customer experience across channels – in retail stores items were scanned with fewer errors and promotions were applied more accurately.
Watch the full video, "Gain Quicker Time to Value with Dynamics 365 Commerce", here:
https://info.microsoft.com/ww-landing-Gain-Quicker-Time-to-Value-with-Dynamics-365-Commerce.html?lcid=en-us
You can request access to the full TEI report at:
Learn more about Microsoft Dynamics 365 Commerce:
Thanks for reading! You may also be interested in…