Dynamics 365 Commerce Search Features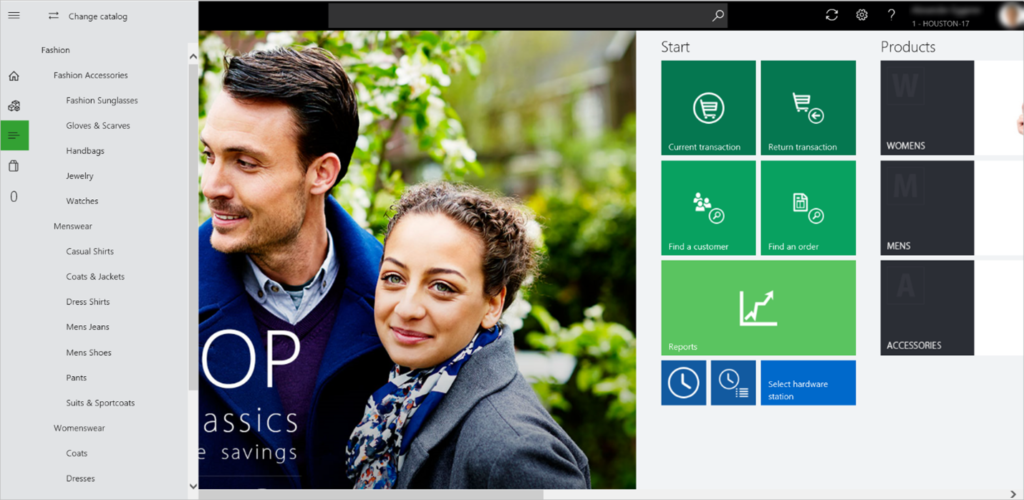 Close your eyes, imagine you are a customer, shopping at your favorite brick and mortar. Hear the rustling sounds of other shoppers milling about the establishment, smell the aromas, a mix of tidy clothes and the food court smoothie joint. You are at the register and need the clerk to access your info… imagine waiting… tick…tock…tick…minutes go by. Open your eyes and feast upon the new Search updates introduced by Microsoft for Dynamics 365 Commerce. There are a multitude of new features and continued development in this area. Microsoft is striving to provide a seamless experience for the employee and the consumer!
What has been updated with Microsoft D365 Commerce search?
For both the Product and Customer, Microsoft has added a Local and Global (remote) capability. The Remote search will search other stores and legal entities in the D365 Commerce back-end. There are also ways to enhance the data after search is verified by adding associated customer ID key field by customer. This will increase the results next time the customer is searched.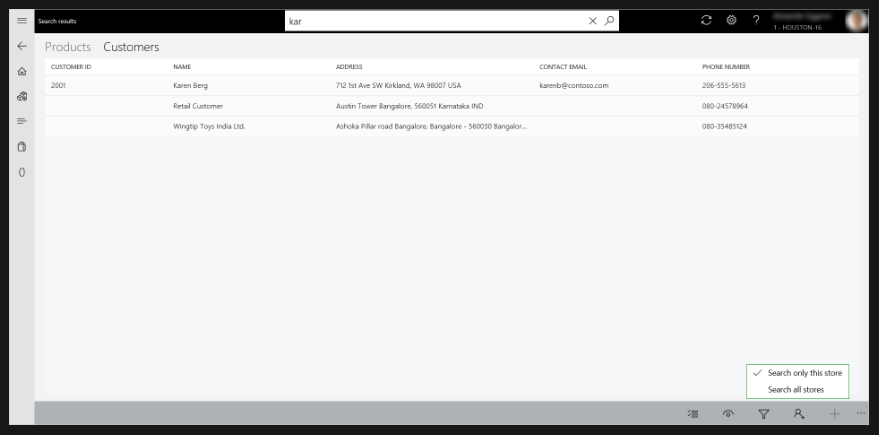 When a phone number is searched the system ignores special characters added during customer creation. Voila, no worry about the phone number format during the search. The number could literally be entered as 303*364!2177 and typing in 3033642177 will return a result.
The search algorithm considers all secondary emails and phone numbers as well. Currently a search will be returned but it will not display all the info. This is set for a future release.
Through search parameter properties, System Admins can create single shortcut to search just one field, such as name, email address, or phone number, as opposed to the entire database. This will improve overall performance of the search and shorten the time for results.
Microsoft continues to produce enhancements and updates to its burgeoning Commerce platform for product and Point of Sale (POS). Read more about this feature here and stay tuned to our blog channel for the latest updates and info on the Microsoft D365 Commerce platform!
Read more D365 Commerce blogs here: