Dynamics 365 Commerce: 2021 Release Wave 1
It's springtime in the Microsoft Business Applications world, so you know what that means… COOL NEW STUFF IN DYNAMICS 365!!! Perhaps no biz app was more "on the spot" over the last calendar year than D365 Commerce. As customer journeys and buying habits shifted even further into the digital realm for both B2C and B2B, we saw how businesses adapted to the changing retail climate on the fly. Microsoft, for its part, expanded on functionality in key areas of D365 Commerce to help facilitate these adjustments.
In 2021 Release Wave 1, Users can expect even more functionality around digital commerce and AI being made available to them. Balaji Balasubramanian, General Manager of Dynamics 365 Commerce, does a fantastic job walking through the update in his recent blog post. We'll provide the quick hitting points here but we encourage anyone interested to check it out!
B2B capabilities continue to grow
If you read our earlier blog on this, you already know Dynamics 365 Commerce now delivers the same great features of B2C e-commerce to B2B Users. Together with those existing B2C tools, businesses can also utilize contract pricing, quotes pricing lists, e-procurement, product configuration and customization, guided selling, bulk order entry, and account, contract, and budget management.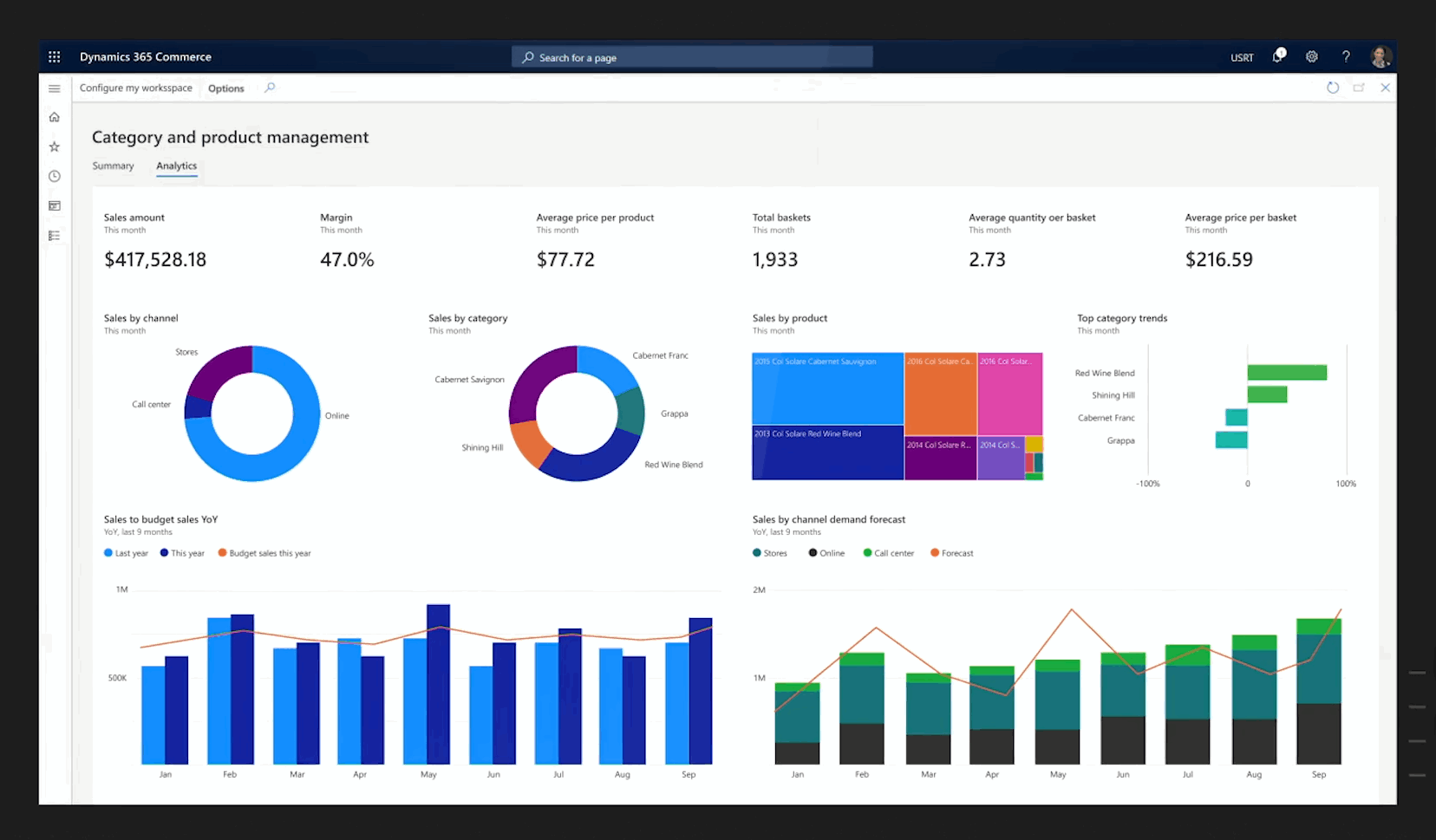 AI more intertwined than ever
Want to enable customers to shop similar looks? Similar descriptions? Maybe just provide them with a powerful search tool to find what they're looking for? These AI-enhanced features are making it easier than ever for customers to find what they're looking for faster, all while helping businesses to cross-sell and upsell along the way.
Deeper ties within the Microsoft ecosystem
Another product taking absolute strides recently, Microsoft Teams, is now available to administrators to be provisioned from D365 Commerce. Teams can be created for individual stores, allowing for streamlined communication and task management particularly on mobile devices. This summer, Dynamics 365 Customer Service and Power Virtual Agent capabilities are coming to Commerce in preview.
Learn More
As mentioned, these are just a few things to look forward to in Dynamics 365 Commerce this release wave (whether in general availability or preview). Check out the following resources and be sure to contact us if you would like to learn more!
Thanks for reading! You may also be interested in…