Dynamics 365 – CE Tools, Tips and Browser Tricks to Troubleshoot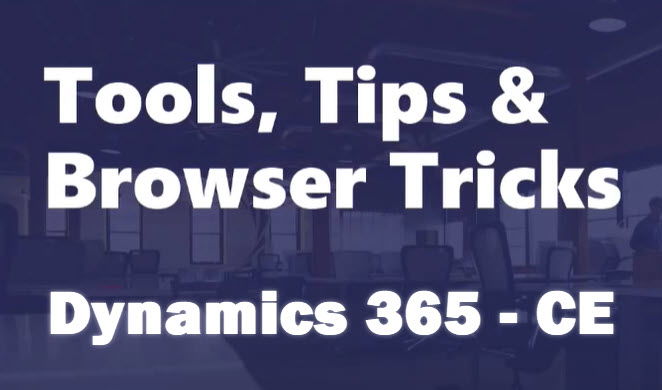 I am not sure what we have been waiting for but we are ready to share an information packed video gem living out there in the ether-web. If you are a regular Dynamics 365 CE user this webinar will help guide you through some industry recommended tools for administrative, development, and troubleshooting tasks.
Topics include: XRMToolbox, Meta data browser, Power Platform, tips on managing solutions, Browser extensions, and more.
Dynamics 365 Customer Engagement Webinar to the Rescue!
Grab some popcorn and a sodey-pop, and enjoy as we happily share what we think will be helpful tips for those just starting out and veterans, alike.
When you are done, head over to our blog depot to read up on some other CE related topics!