Dynamics 365: Benefit Creation – Part 2
An important part of the Human Resource and Payroll Process in Dynamics 365 for Finance and Operations or Dynamics AX, is to establish your employee benefits. In doing so you can manage employee eligibility, employee enrollment, employee deductions and even your company's contribution towards benefits.
In this blog we're going to explore the functionality of creating benefits. This is Part 2 of the Benefits Blog Series. If you need assistance in creating Benefit Elements, which is the first step in the process, visit our blog post from last week.
To get started, navigate to your Payroll Module > Setup > Benefits > Benefits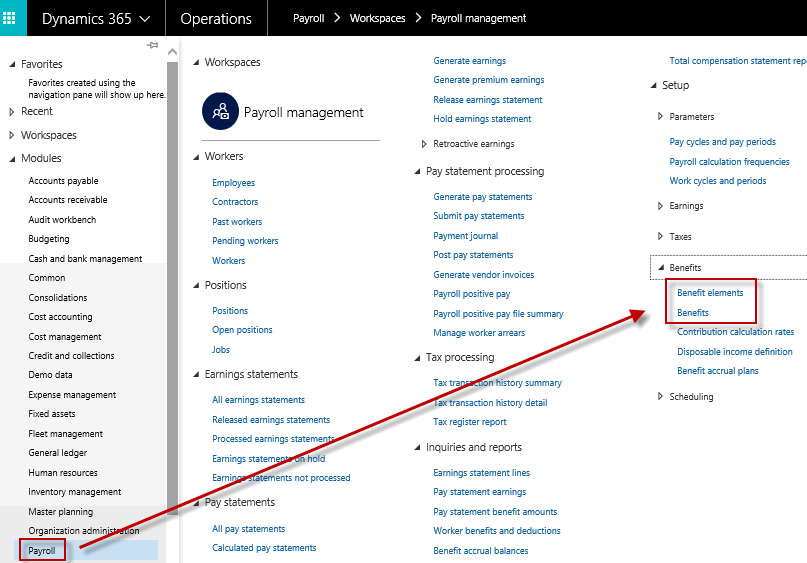 Benefits
When opening the Benefits form, you will see a list of created benefits. To create a new benefit, select New in the ribbon. You will need to select a plan and then a plan option. An example of this would be Dental – Subscriber, Dental – Waive, Dental – Subscriber and Family, etc. You then want to set an effective date and if there is an expiration date.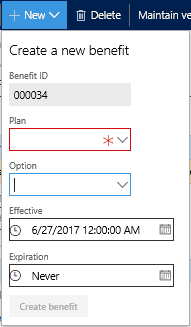 Examples of different benefits (combination of plan + option):

Once the benefit is created, it's time to add all the details! The first Fast Tab is Eligibility Rules; here you'll select if all of your employees are eligible for this benefit or if it's rule based. If you select rule based, you must select the rule (which you'll need to configure before this step).

Utilize the Eligibility Overrides Fast Tab if you have rule based eligibility. On this tab you can add employees who may not meet the eligibility rule, but you've agreed to allow the employee to participate in the benefit anyway.

The Payroll Details Fast Tab is the most important setup component for your benefit. Here is where you're going to indicate the frequency of the employee's deduction, the basis for the deduction (fixed amount or percentage) and then the amount. You'll indicate the same for the company contribution (if there is one for the benefit).

Lastly, under the Earning Basis Fast Tab you can add earnings codes and the pay amounts related to the codes are used when deductions and contributions for the benefit are calculated for payroll. Uses for this would typically be for percentage based benefits or garnishments when you may select only certain earning codes to have the deduction or contribution calculated against.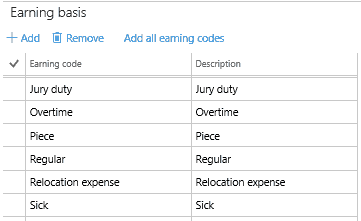 Now your benefit is created and you're ready to start enrolling your employees and running payroll with accurate deductions!
Have other Microsoft Dynamics AX/365 inquiries or needs? Visit our Help Desk Support page to see how our experts can help!
For more information please contact Ellipse Solutions at info@ellipsesolutions.com or by calling our corporate office at (937) 312-1547.