Dynamics 365 Asset Management Warranty Policies for Facility Assets
Is there a filing cabinet full to the brim with facility asset warranty policies in an undisclosed office (because who remembers where those were filed)? How exciting would it be to know those warranty polices could be electronically kept within Dynamics 365? Today is your lucky day! Let's dive into facility asset warranty setup within D365.
First, set up the warranty terms
Navigate to the Warranty screen: Asset management > Setup > Assets > Warranty. Create a new warranty for each type needed. Warranties can be created to cover full coverage or limited by percentage. Add multiple warranty lines for limitations over the warranty period as shown in the example below.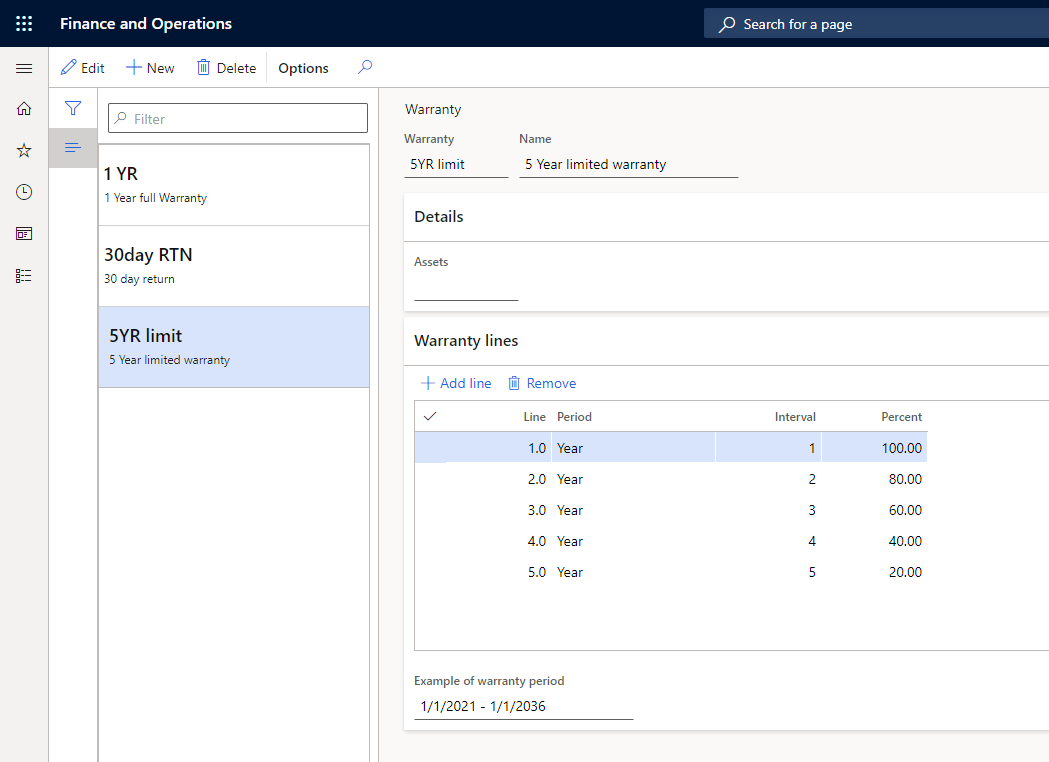 Next, update the asset with the vendor warranty
Navigate to the asset: Asset management > Common > Assets > All assets. Highlight the asset on which the vendor warranty is being updated and click the edit icon. Open the Vendor FastTab and select the appropriate warranty. Update the warranty start and end dates as needed.

By adding the vendor warranty to a facility asset, a notification will generate if a work order is created during the warranty period.
Real Life scenario:
Bill needed to use the company truck to pick up parts from a supplier across town. While driving down the road, he heard a loud pop! The truck started to act funny, and he pulled into a gas station. Bill called in to his boss to report the issue. Bill's boss was able to call for a wrecker to get Bill and the truck back to the facility. Once Bill was able, he created a maintenance request on the truck.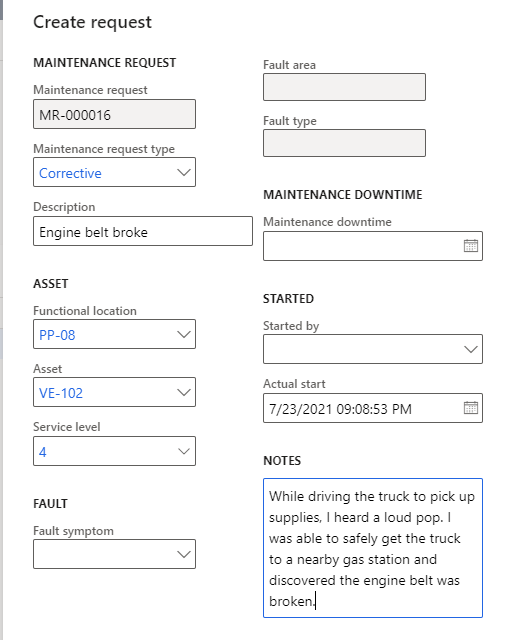 Carrie, the maintenance clerk, is notified once the request is created. She attempts to create a work order to get the repair started and received the warning message of a vendor warranty.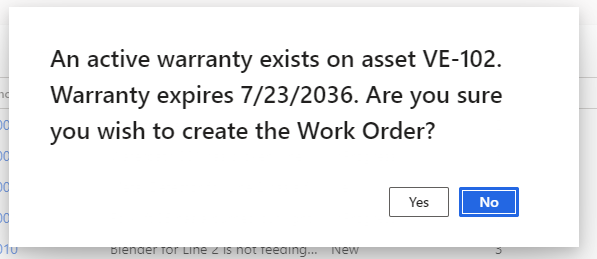 Carrie stops and notifies the maintenance supervisor, who then calls the dealership to schedule the warranty work. This saved the company time and money, as the dealership provided a rental while the work was performed.
Thank you for reading! We hope you can use the information provided today on Warranty Policies for Facility Assets to ensure your business does not spend unnecessary funds on facility asset repairs.