Dynamics 365 – Asset Lease Transfer From Legacy
Do you have a need to transfer asset leases from your legacy system, or other systems of record and just don't know how to get it into Dynamics 365?  Are those Excel files driving you nuts trying to figure out what the carrying value should be on your lease liability and lease depreciation?  We can only imagine how frustrating this process can be, good news however, we have a path forward for you to try.
First things first, in order to start this process, you will need to calculate what we call the deferred rent portion of the balance.  The calculation for this is going to be right of use asset balance and subtract the lease liability balance, that we can plug right into our deferred rent carryover value in D365 as shown below.

Once we have the deferred rent carryover figure calculated we can see that the lease status for the initial right of use asset and the lease liability should match our Legacy system or Excel file that is being brought over and input into D365.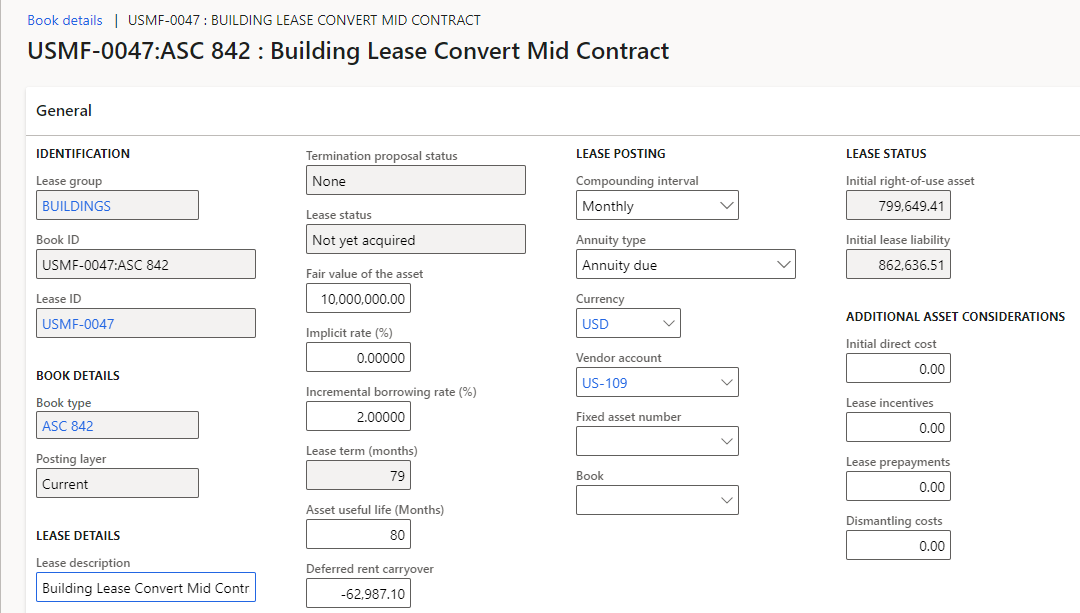 The next biggest issue will be what kind of impact does this have on the financial statements?  Glad you asked, and that is where Ellipse Solutions can help.  Please contact us and schedule a demo to see how this process can make Asset Leasing less stressful and do away with those crazy spreadsheets and amortization schedules and let D365 do all the work for you saving gobs of time along the way.