Dynamics 365 2022 Release Wave 2: Highway to the Danger-Zune
In 2011, Ellipse Solutions predicted that the world would not see the end of Microsoft's much maligned music device. Just over ten years later, we are excited to share one of the more exciting Dynamics 365 features coming with 2022 Release Wave 2.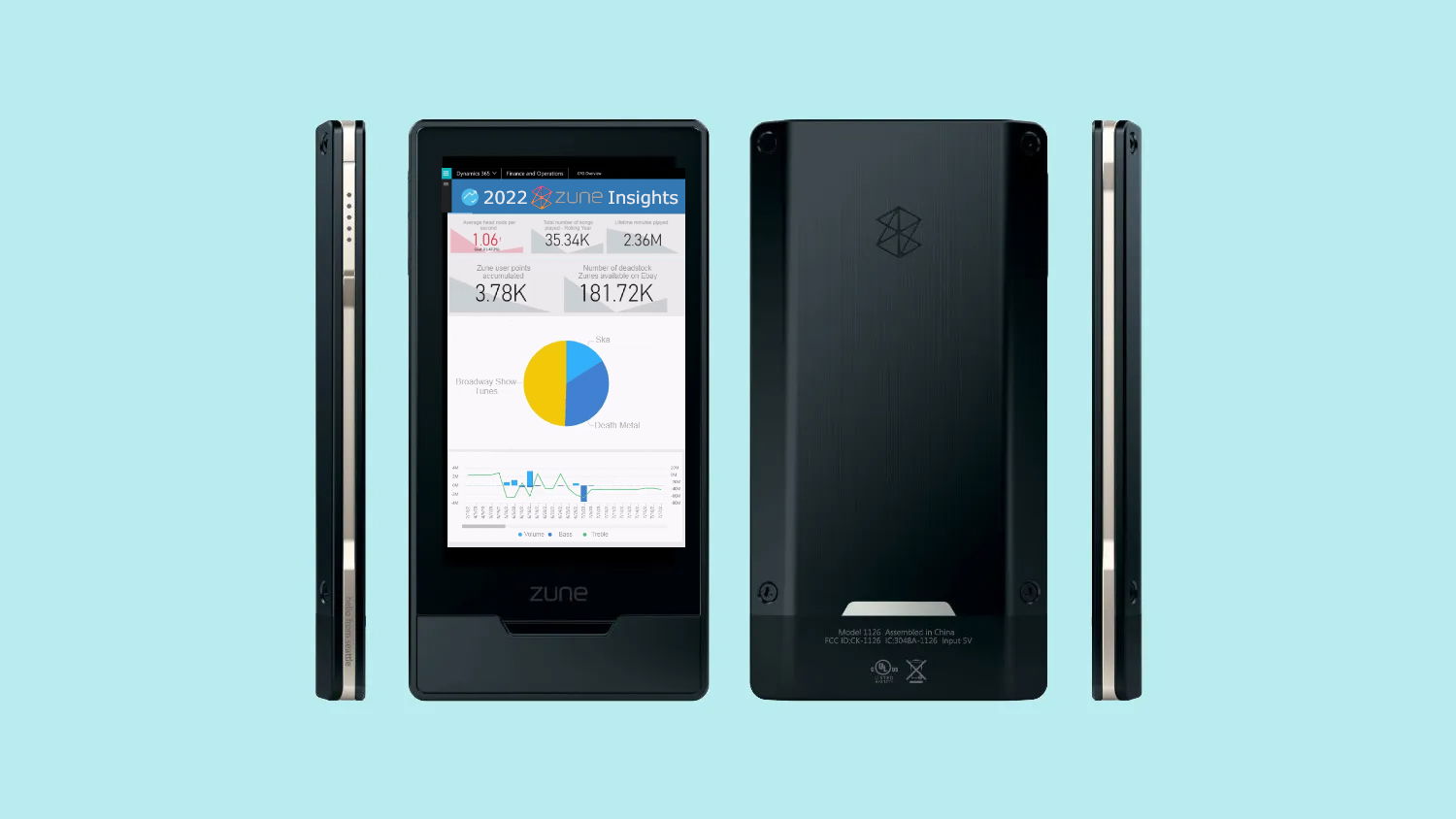 Microsoft Zune, the premier music playing device of our generation is BACK and will now serve as a fully functional Dynamics 365 Finance/Supply Chain Management platform! This is an absolute game changer! So, pillage your junk drawer or grab that Zune from under the wobbly table leg because working in D365 now comes with a with a kick-butt soundtrack! Enter Dynamics 365 sales orders while you order up some Boom, Boom, Pow from the Black Eyed Peas, start planning complicated production runs and call out S.O.S. to the Jo Bros if you need help, or post free text invoices before you pop the Bubbly with Colbie Caillat… all on the multifaceted Zune! Zune 30, 80 & 120 support is generally available now, with Zune HD support in preview and expected to be GA in H2CY2022.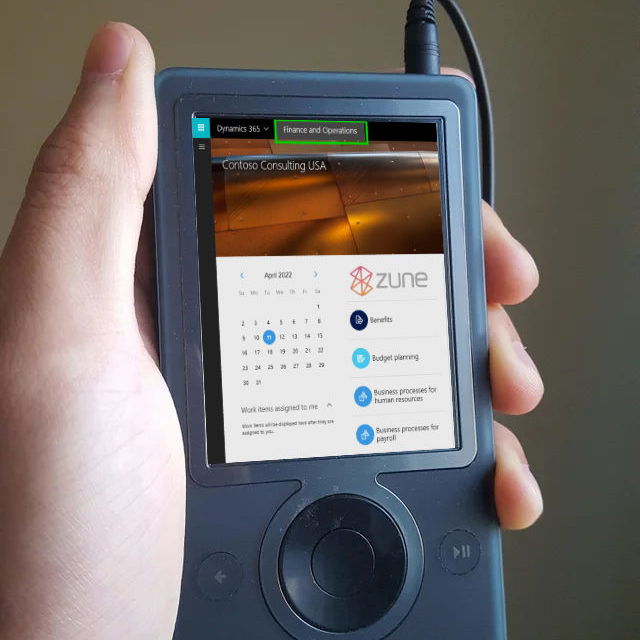 To support this release, Microsoft will be setting up a new Zune Store for app downloads, providing eBay discount codes for device purchases, and is also announcing an upcoming partnership with Compuserve to provide free wireless hot spots. Stay Zuned, because Microsoft has also hinted at future CoD and WoW innovations involving the device for Wave 3 later this year.
… Happy April Fool's Day!