Digital Transformation in Plastics Manufacturing: The Microsoft Advantage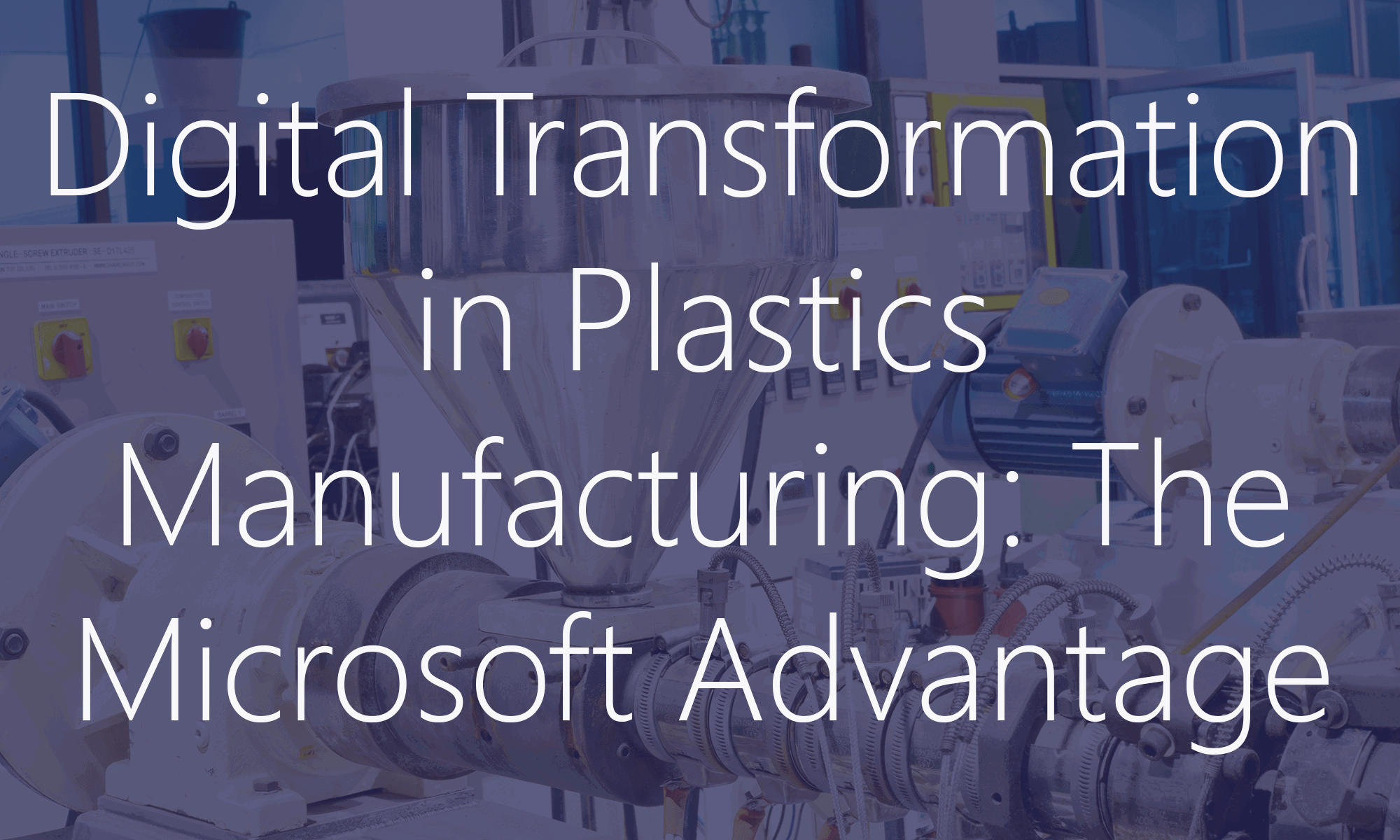 Input – process – Output.
I've used this thinking for years especially in software to help understand functionality and more importantly how to improve business processes, especially within an ERP solution. See – https://ellipsesolutions.com/the-future-of-plastics-manufacturing-industry-4-0-internet-of-things-and-digital-transformation/ . It's a way to not only understand process flow but also to understand transformation and how value is added along the way. If there's no value-add, then why perform that process?
Much has been written about Digital Transformation recently and it is somewhat mind-numbing. On the front end is a digital explosion. I won't use any statistics, but both structured and unstructured data are exploding. For example, in a Plastics Manufacturing environment when telemetric data from your extrusion or thermoforming machines is considered to help improve your OEE metrics, the giga/tera/peta-bytes of data that can be captured in unprecedentedly short periods of time only make sense if insight and/or automation can be derived and used to improve performance or to prevent adverse outcomes (e.g., machine breakdown). At the core of insight and action are the analytics tools and services (think cognitive, machine learning, artificial intelligence and streaming services to handle these massive amounts of data).
Microsoft is not just developing the analytical tools referenced here, but they are also embedding these tools and services within their Enterprise application, Dynamics 365 for Operations and Finance, Enterprise Edition.
It is vital to consider the cloud based openness and digital services in your future ERP system since it will be a bit like older systems with silos of disparate and difficult to manage data and application sources.
Click here to learn more about Microsoft's solution for the Plastics Manufacturing industry.