December Update for Dynamics AX 2012 R3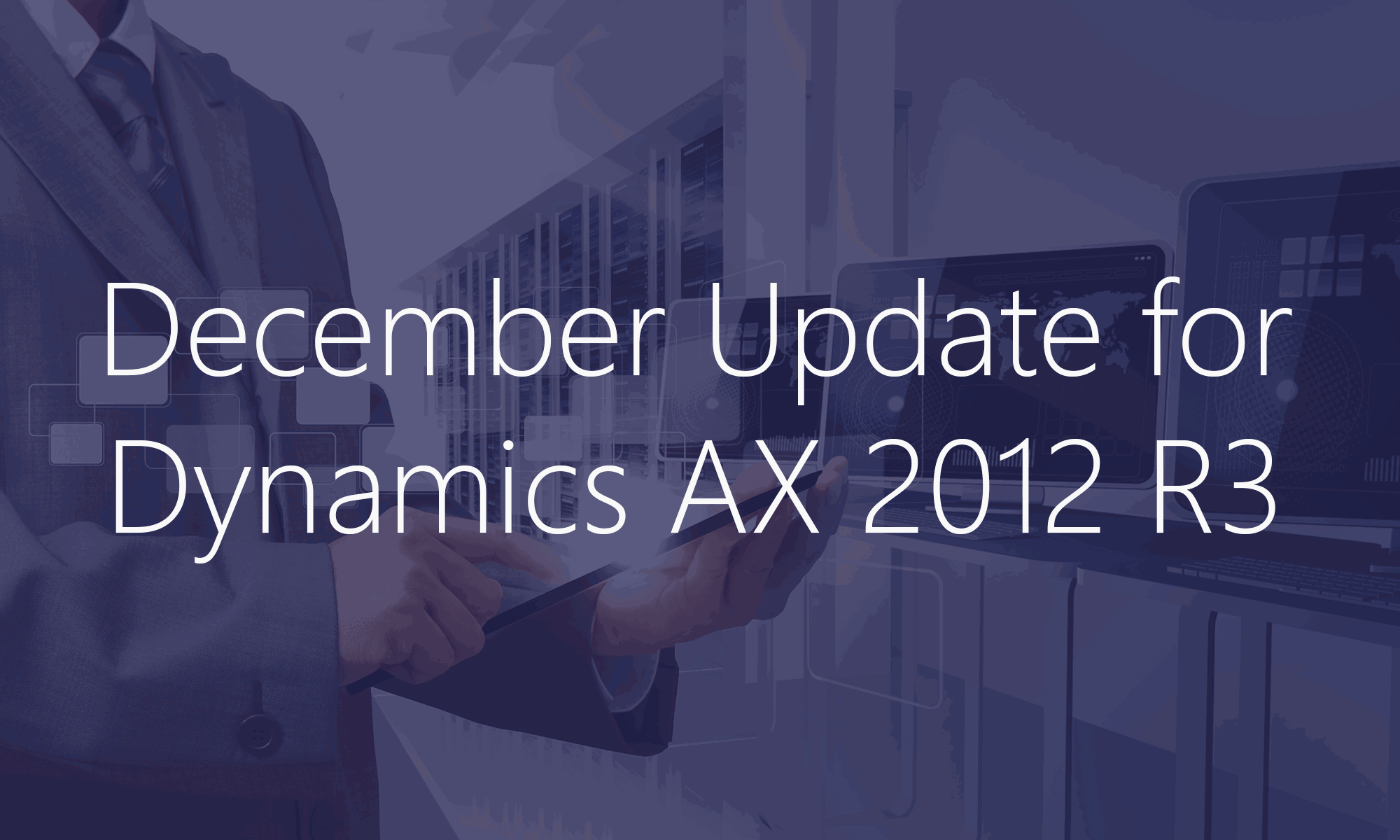 As 2018 begins to pick up steam, users of Dynamics AX 2012 R3 now have access to the December update release in LCS. Whether or not your company is looking into Dynamics 365 for Finance and Operations this year, this update provides "smaller functional improvements and technical fixes" for your current AX 2012 R3 implementation.
Improved functionality is in the following areas:
Warehouse & Transportation
Master Planning
Service Management
Project Accounting
Inventory
Retail
DIXF
APAC & Europe Localizations
For more details, check out the recent Microsoft blog post here. If you are considering Dynamics 365 this year, be sure to attend our Dynamics 365 Town Hall Webinar on Thursday, January 25th at 11 a.m. to catch up on recent news and have your questions answered!