D365 Tech Connect – A New Dynamics Tech Conference
Now that we've had the weekend to reflect on last week's first-ever D365 Tech Connect, we're still buzzing with excitement about how it went and for the future of the event.
How we got here
Ever since the Dynamics Tech Conference (hosted by Microsoft and then Dynamic Communities) stopped happening, the architects on our team have been bummed out to a certain degree. While they attend and contribute technical content to events like Community Summit, they no longer had an event that was "just theirs". With that, AIM (Architect Innovation Meet) was born as an internal event to really get to the nitty gritty technical side of Dynamics again. After a few successful years of this internal technical knowledge sharing feast, we knew it was time to open it up a bit. With 2020 in mind, then cancelled altogether, D365 Tech Connect 2021 in Downtown Dayton, OH was finally a go.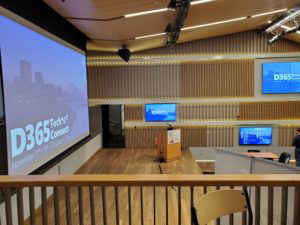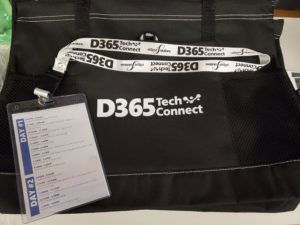 The Tech
A major component for topics this year was to share something new and innovative that attendees, both internal and external, could learn from and consider applying for their businesses. The topics focused on two areas major areas ranging from "tips and tricks" for long established Microsoft technologies, to the newest "on the edge" additions to the Dynamics and Power Platforms. Solution Architects, X++ Developers, Azure enthusiasts, Integration gurus… all had some new information to chew on.  Many of the common exclamations at the breaks between sessions centered on "oh, this saves me weeks of work" or "I didn't know you can do it in Azure"… or the most popular, "Microsoft changed it again".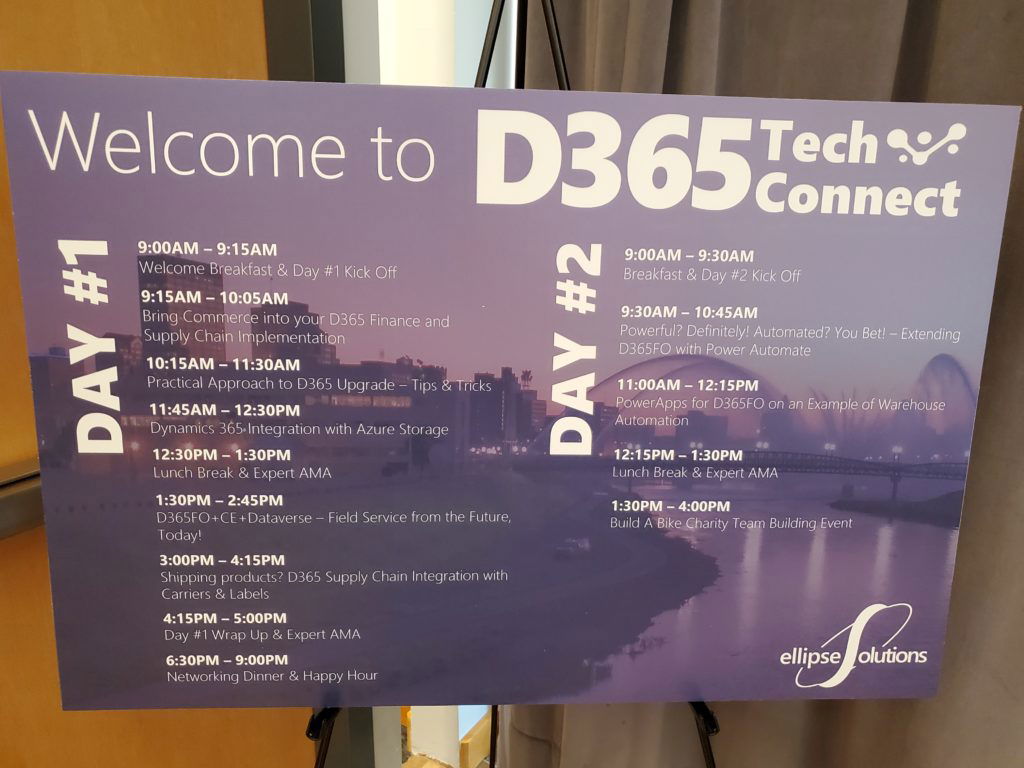 The content was (by design) Dynamics centric; covering Finance, Supply Chain, Field Service, Commerce and Sales. It was exciting to see both the Microsoft innovations as well as the novel solutions utilizing these technologies from the real life projects (including the actual code samples and configuration recommendations). Whether it was embedding Power Apps into Advanced Warehouse Management, providing unique solutions to link Supply Chain and Field Service process flows, or exploring new out-of-the-box Transportation solutions in the Dynamics platform… The emphasis on real life use cases was the key factor for the audience.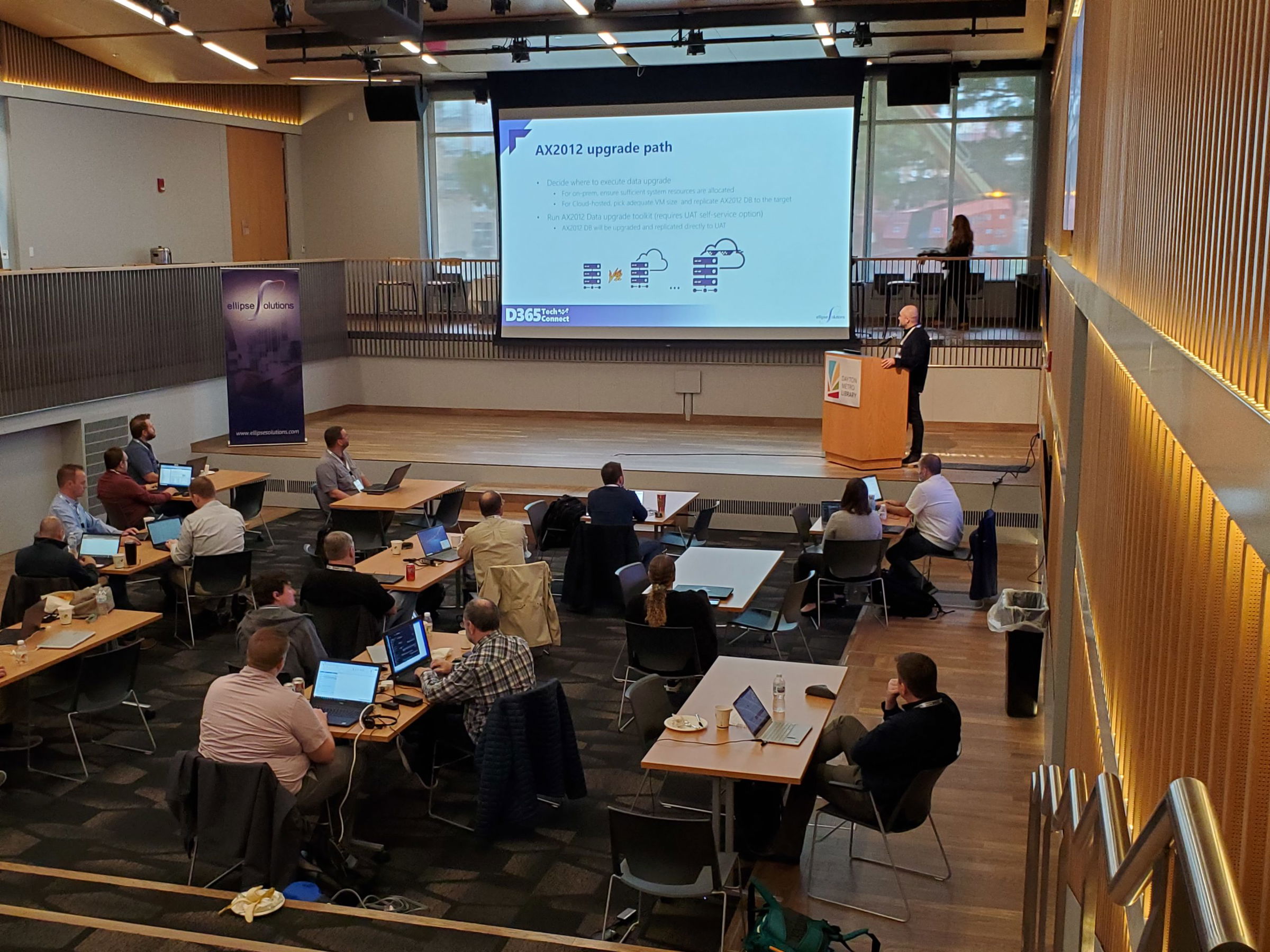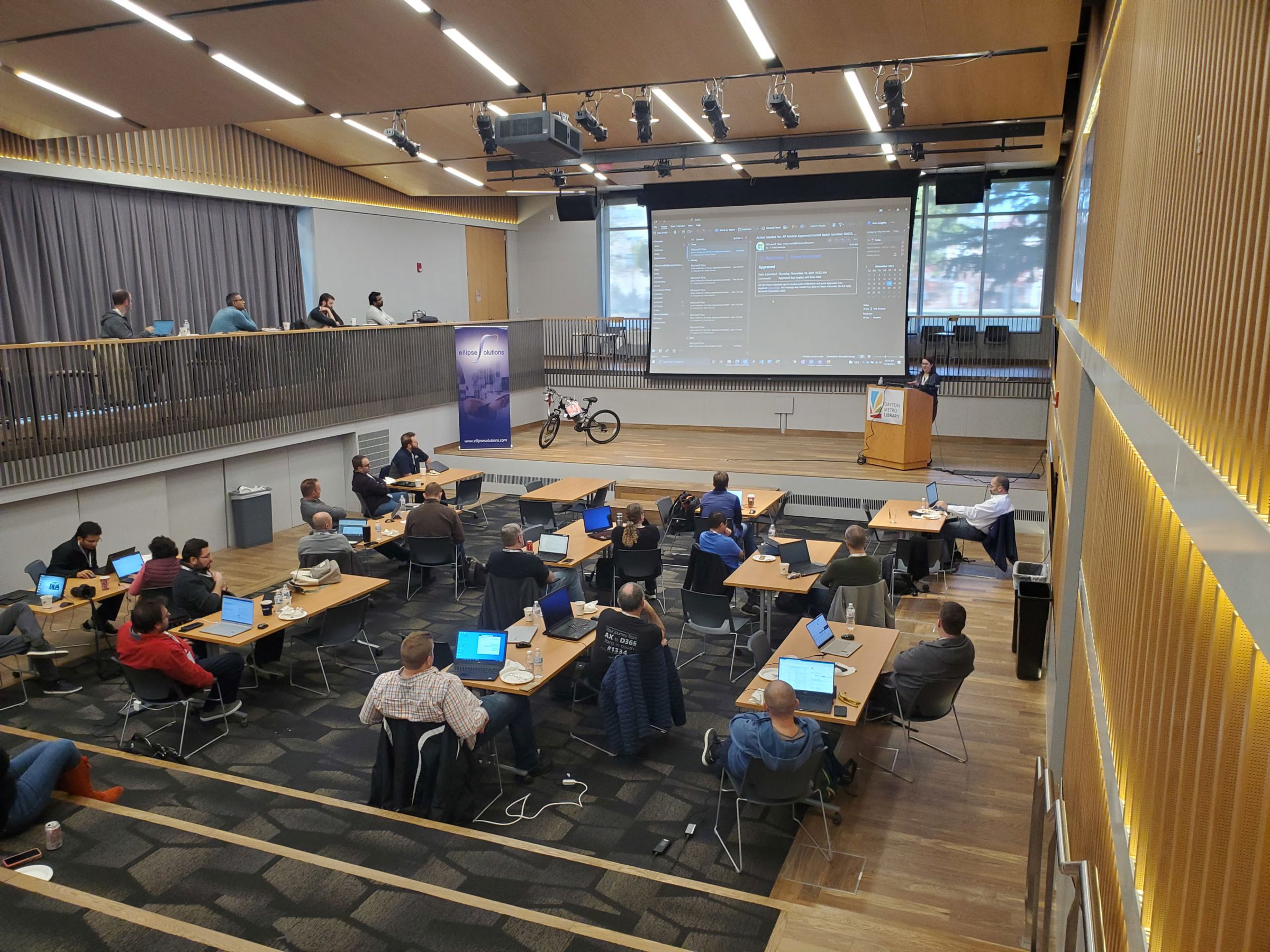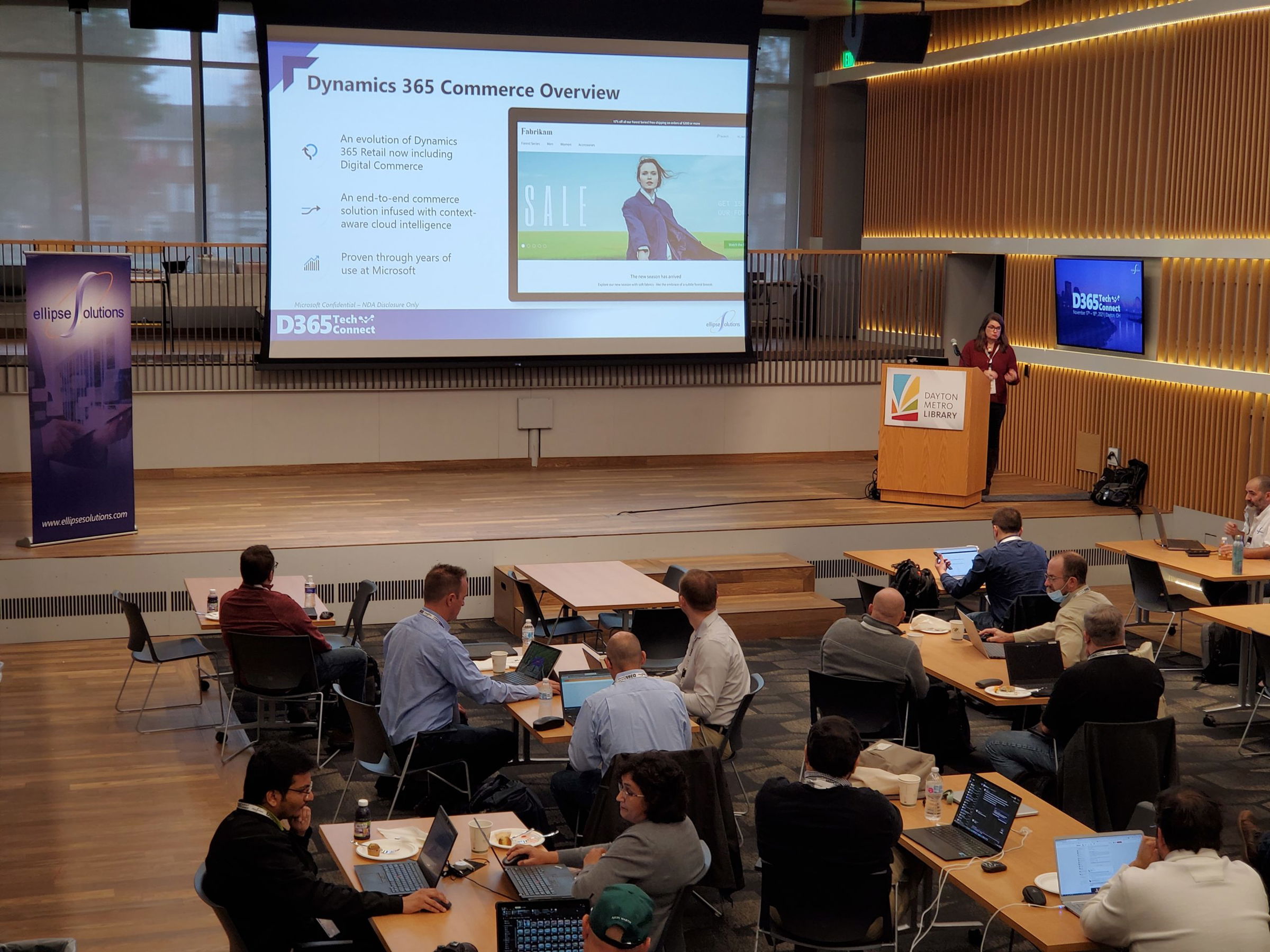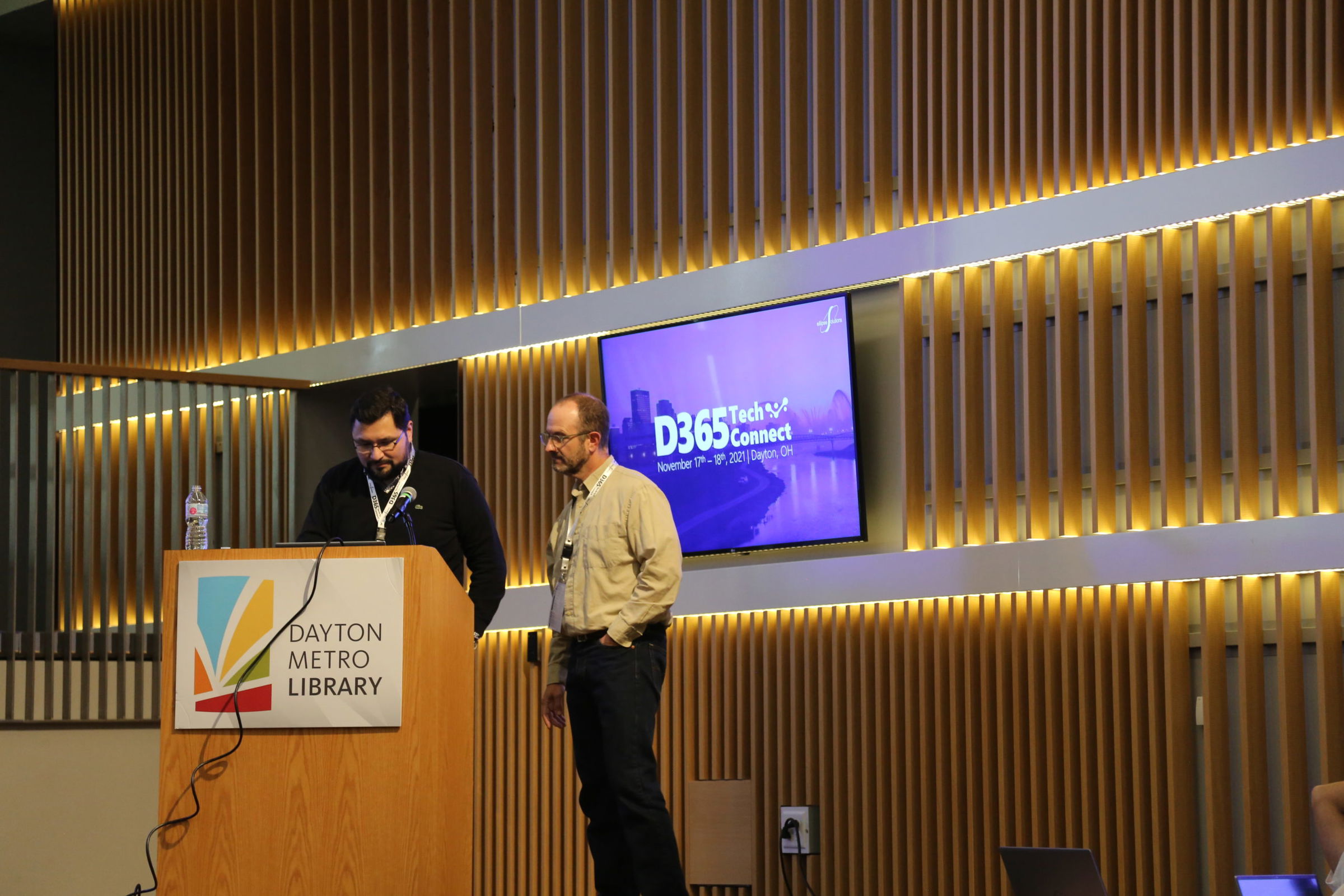 To top it all off, "Ask Me Anything" expert sessions were a hit attraction that enabled the attendees to discuss their unique business situations and even talk through proposed design options. Plus, because it is always a topic of interest, there was also some exploration of Microsoft licensing/subscription challenges.
We're excited to bring even more to the stage next year, including speakers like YOU.
The Connect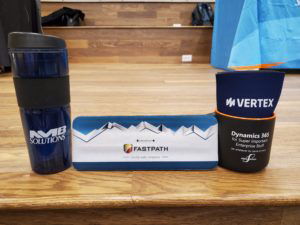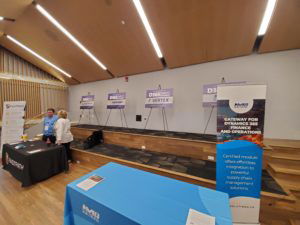 Our event sponsors (Fastpath, NMB Solutions, Experlogix, Vertex) were amazing, not only for sponsoring the awesome bike building charity event (more on that later), but for jumping right in and networking with everyone from start to finish. Jason from NMB Solutions and Frank from Fastpath both took the stage and spoke about their solutions and how they can be helpful for both Dynamics users and partners.
Sponsors, speakers, attendees and more came together for dinner and drinks at Lock 27 Brewing on Wednesday night. When you already have dinner and drinks, what can possibly make the networking even better? Trivia, of course! When the smoke cleared, Team "Smack That Azure" was victorious, though "DAX Divas" gave them a run for their money.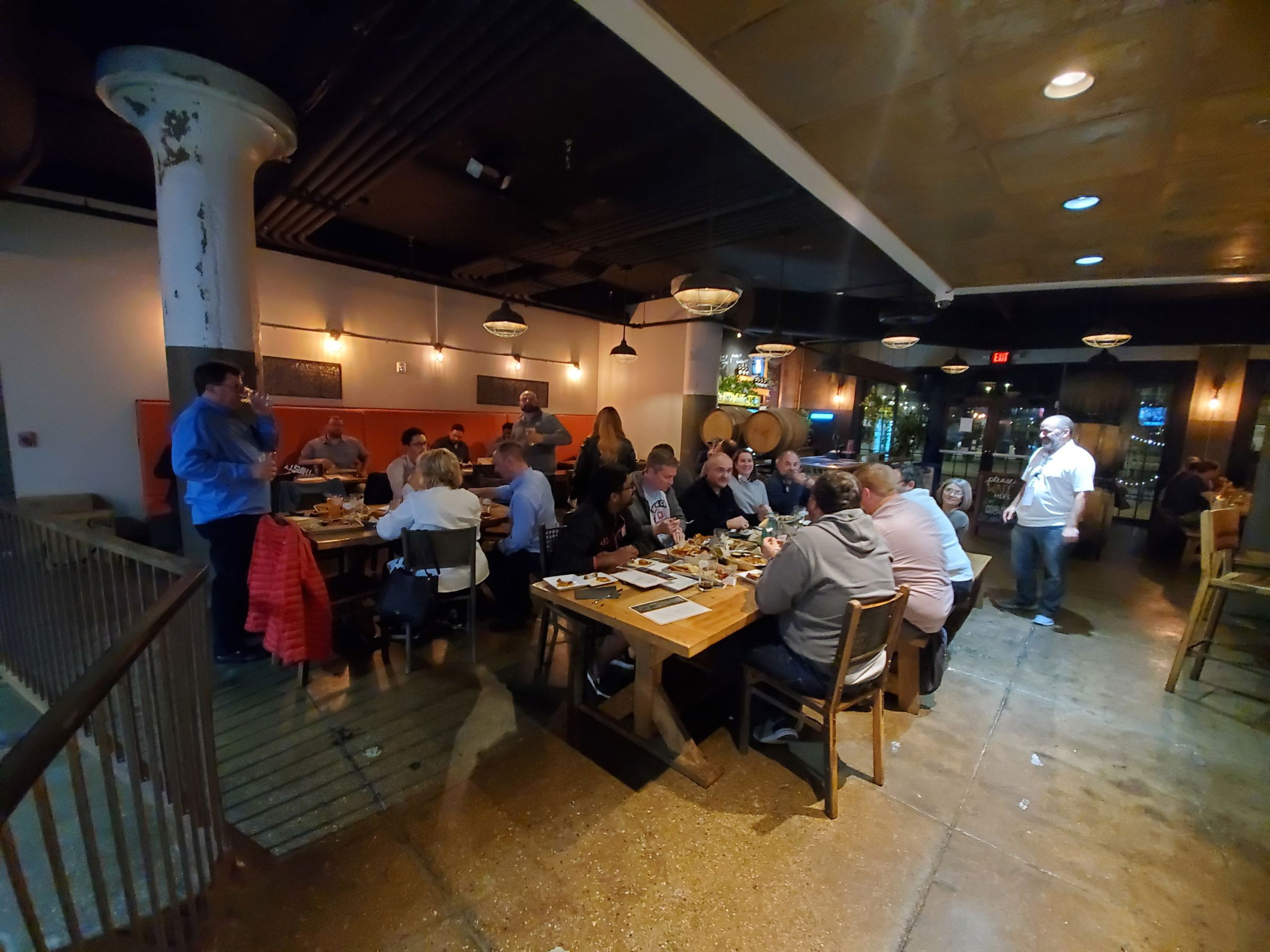 The "What It's All About"
Look, we love Dynamics 365. We obviously love the technical side of Dynamics 365 enough to host an event all about it. That said, amazingly our favorite part of D365 Tech Connect had nothing to do with any Microsoft Business Applications. With the help of our sponsors, we were able to build 10 bikes for a local non-profit called For Love of Children (FLOC), which will be giving them to Dayton children in need this holiday season. As a bonus quality check, a few people ended up biking the finished products to FLOC!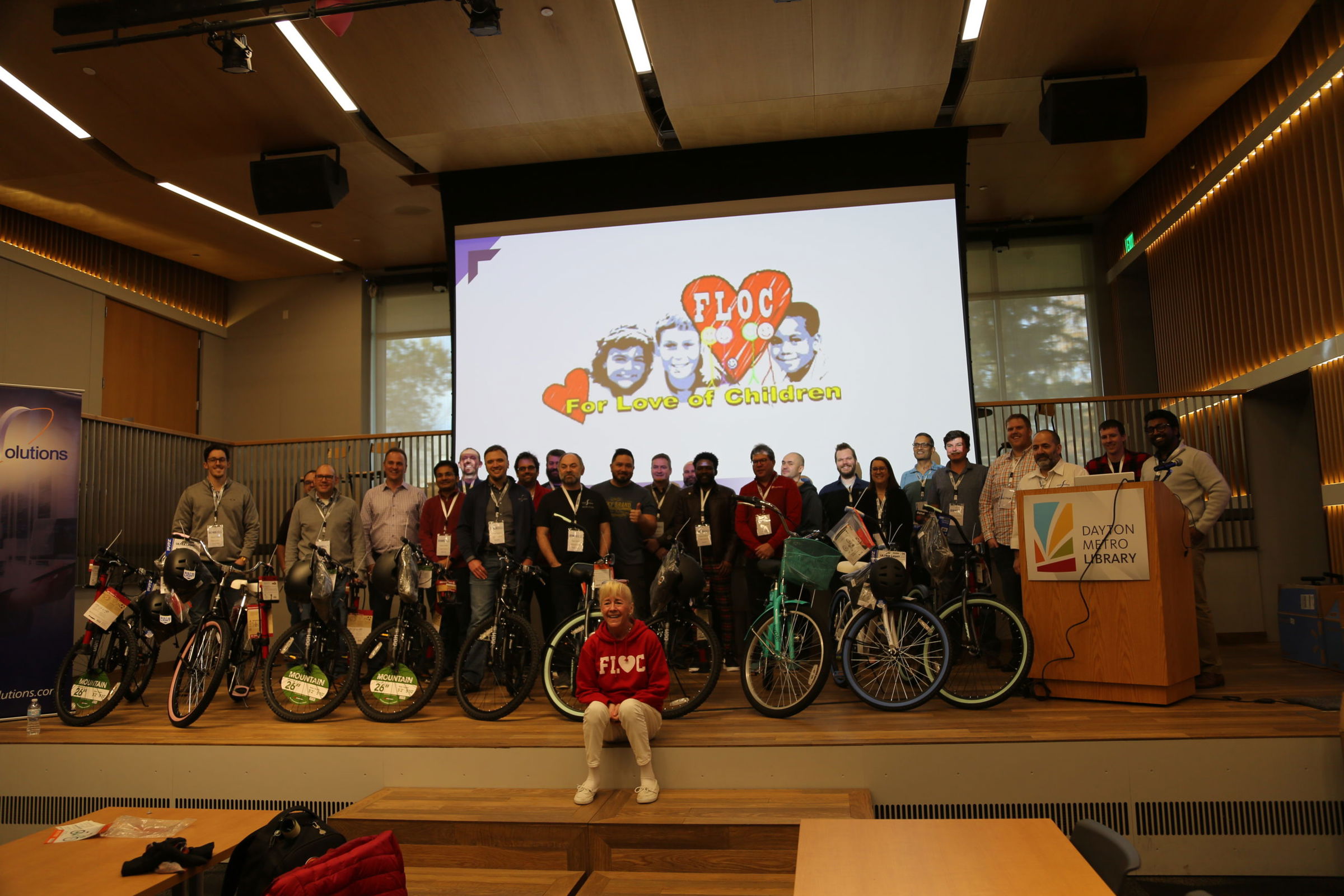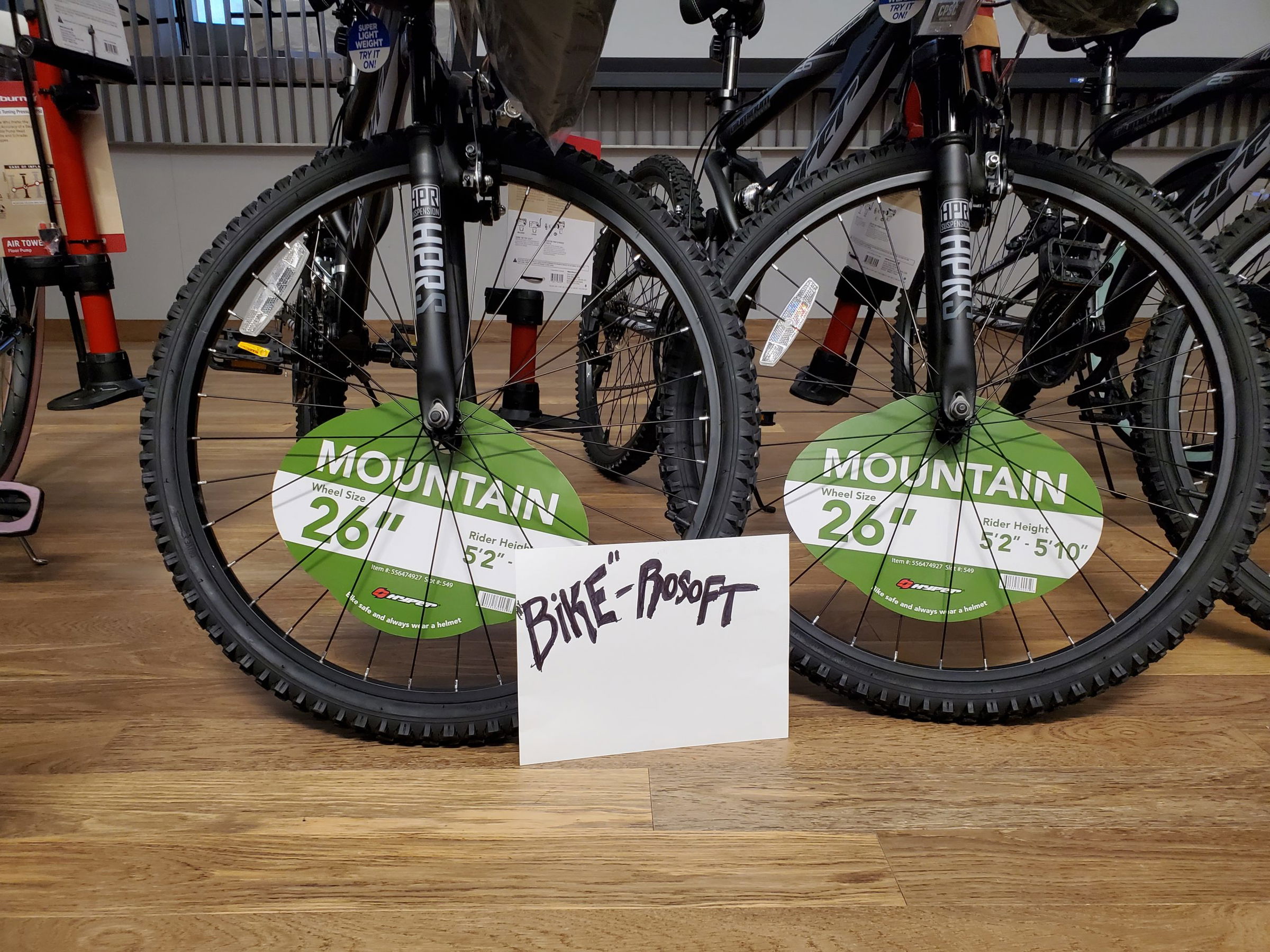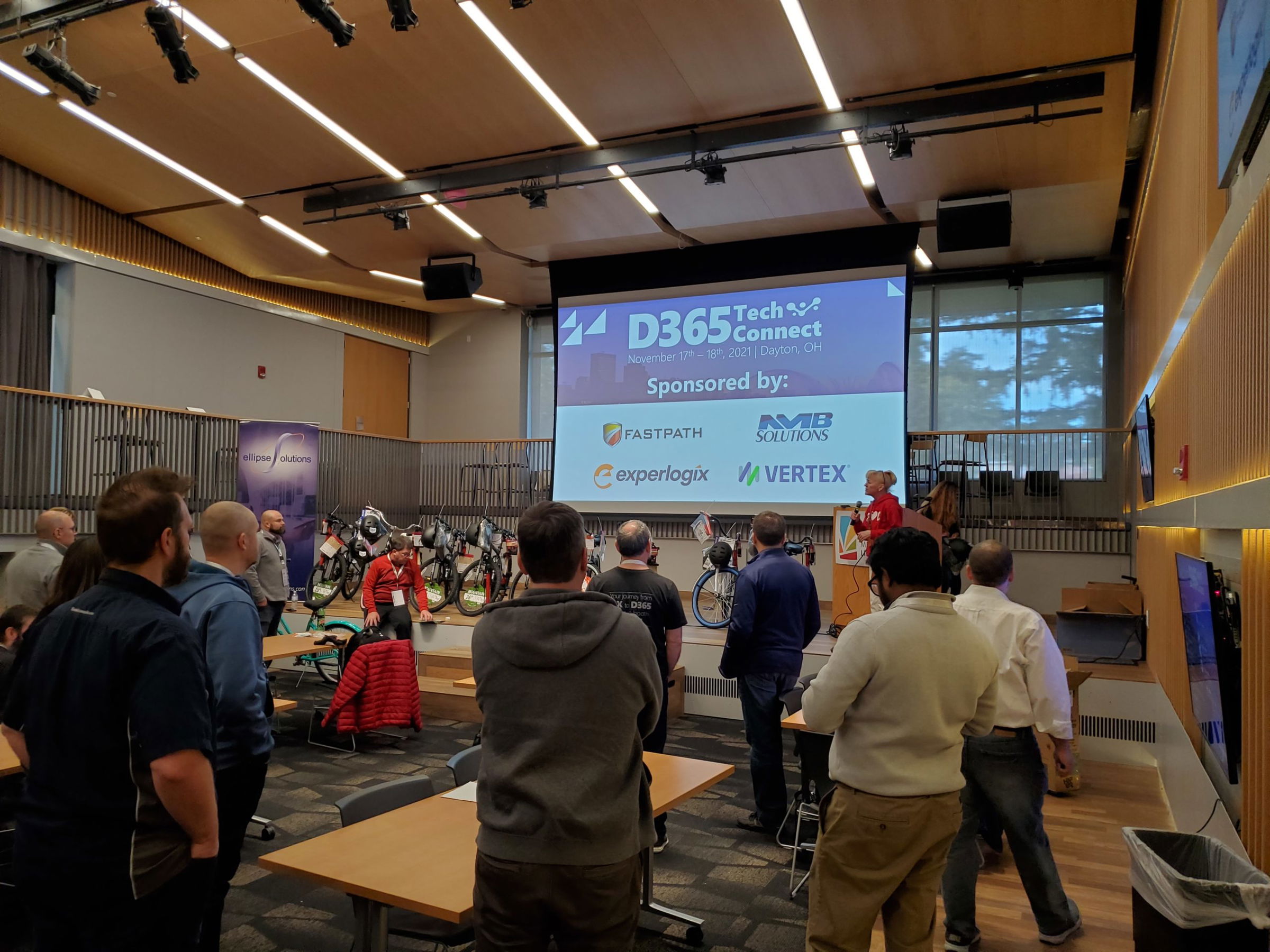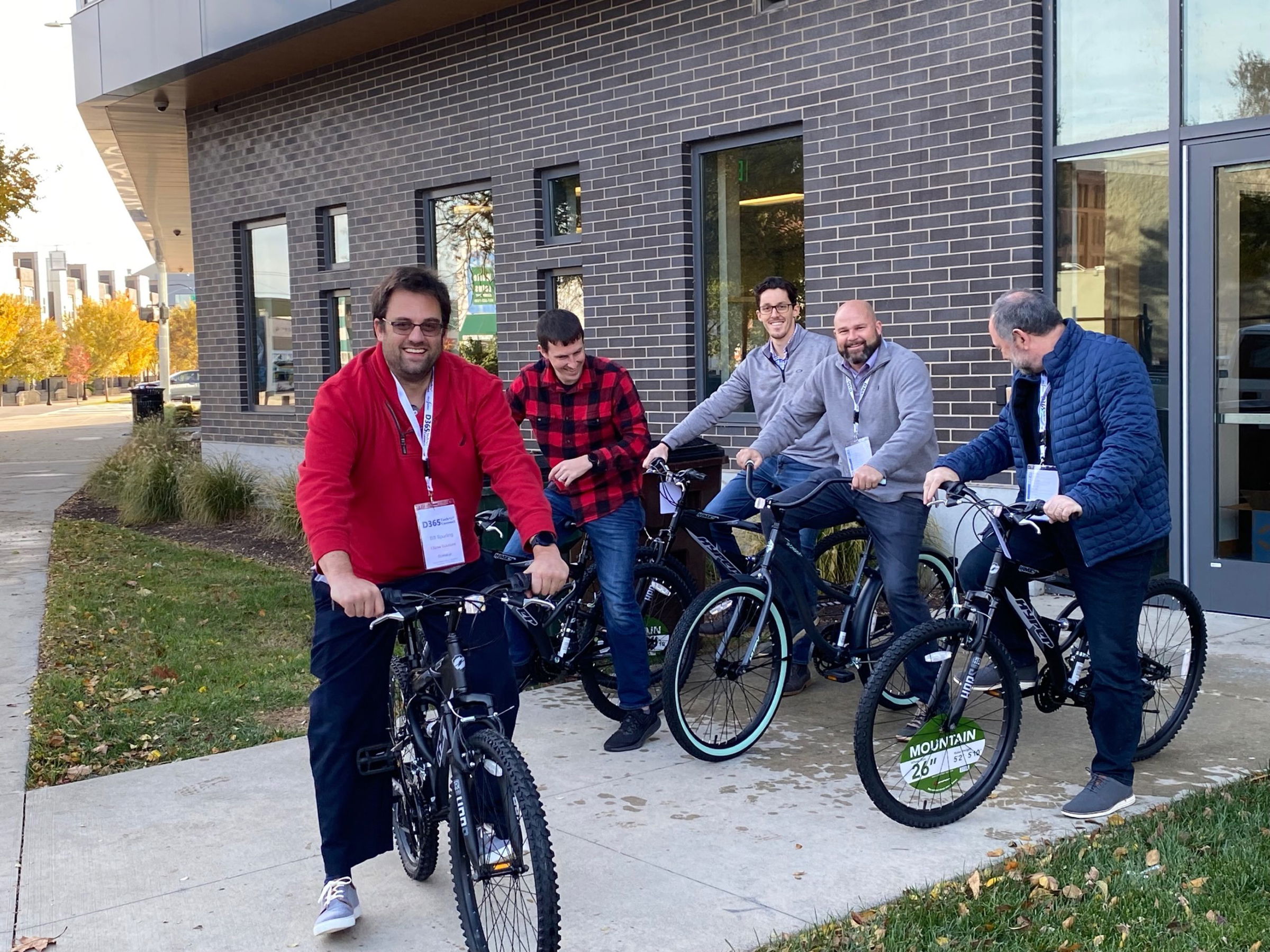 Ready to Connect in 2022?
For everyone that was able to join us in Downtown Dayton this year, those who wanted to but couldn't, and those who didn't know anything about it until just now: We hope to see you for D365 Tech Connect 2022! In the meantime, feel free to contact us with any Dynamics 365 questions or check out our Dynamics Coach live-virtual courses!