Cumulative Update 13 Now Available for Microsoft Dynamics AX 2012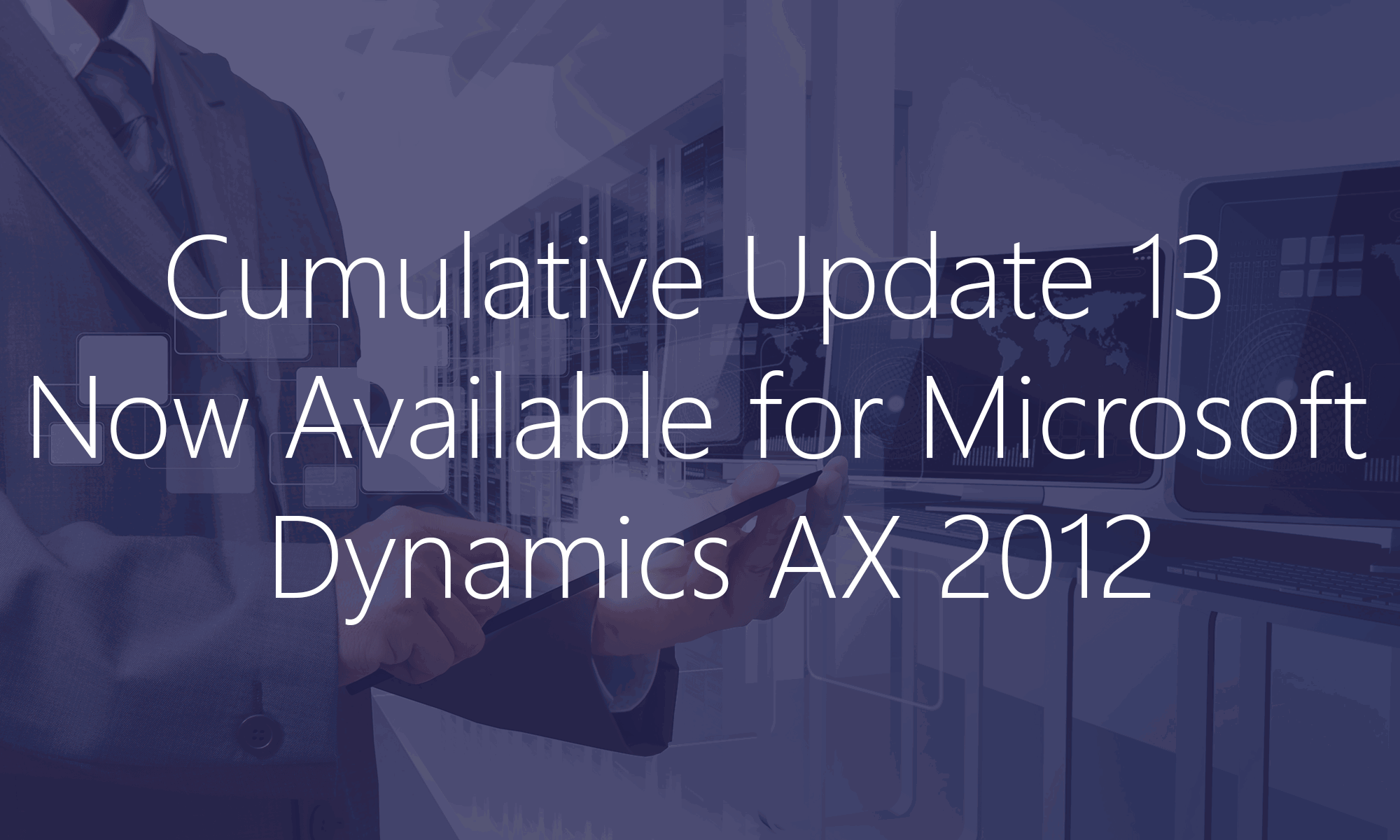 Good news, everyone – Microsoft Dynamics AX 2012 R3 CU13 is now available for download!
Cumulative Update 13 includes:
Client enhancements
Developer tools enhancements
BI enhancements
Financial enhancements
Retail enhancements
Human capital management enhancements
Supply chain management enhancements
Warehouse and transportation enhancements
Public sector enhancements
Country/region-specific updates that are included in CU 13
For more specific information, check out the links below:
Interested in upgrading your Dynamics AX 2012 R3 Solution to CU13? Contact us today!