In the Cloud, On-Premise, or Hybrid: Whats Best for Plastics Manufacturing?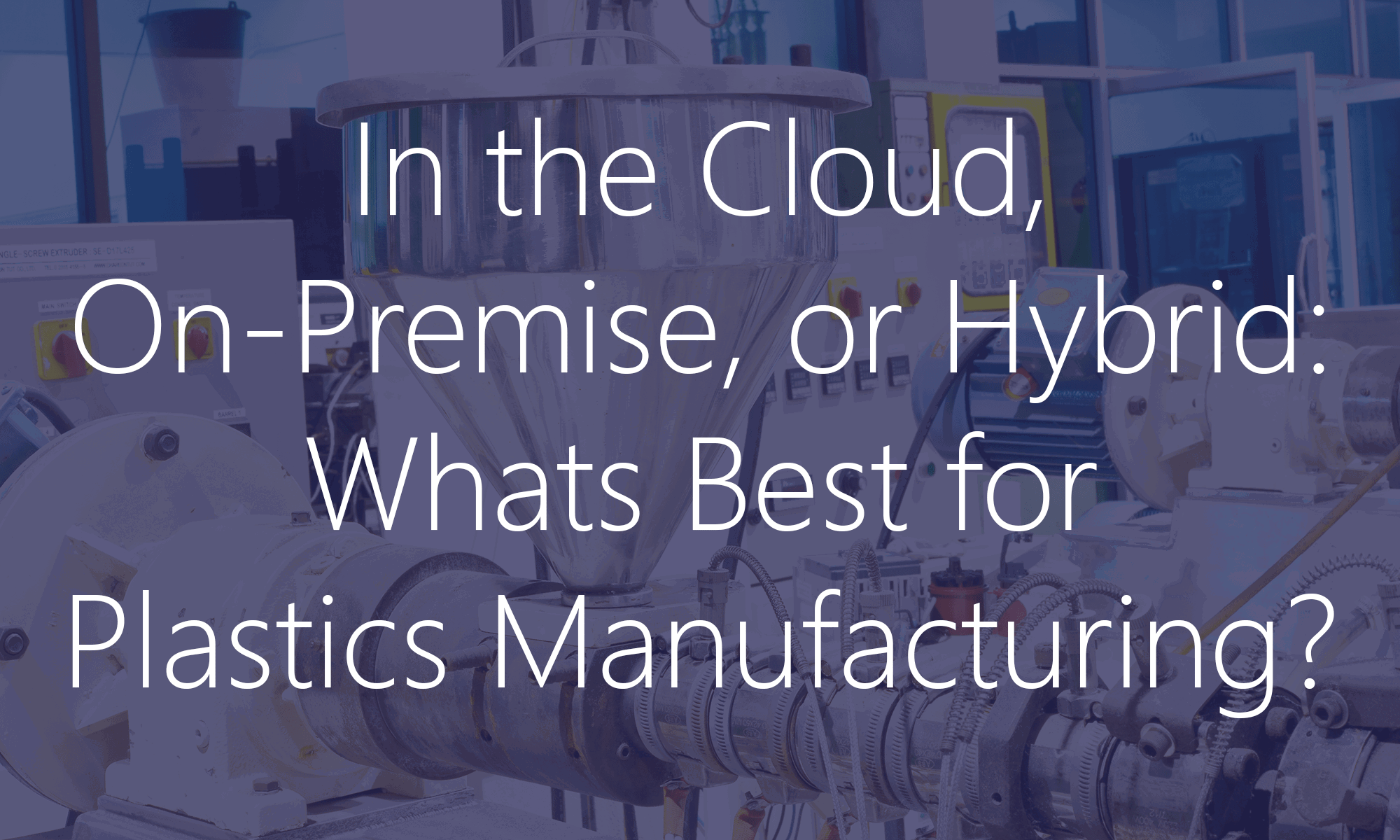 It's easy to get caught up in all the Digital Transformation and Cloud discussions. But, in a competitive industry like Plastics Manufacturing, companies have had to be frugal in their IT spending and generally manage their servers and applications with a relatively small group of professionals.
While Microsoft has spent an enormous amount of money and time to make their flagship ERP system (Dynamics 365 for Finance and Operations) cloud enabled, they have not left behind an option for those preferring an on-premise solution (we hear clients give reasons like, "we just refreshed our hardware").
And, the good news is, for those opting for the on-premise version, it will be very straightforward to migrate to the cloud or hybrid solution (allowing on-premise for critical operations and synching) when appropriate.
Everyone likes options, right?
For more on the Microsoft Dynamics 356 on-premise solution, see our previous blog post: Dynamics 365 for Finance and Operations, Enterprise Edition: On-Premises System Requirements Published