The User Group Summit is back, and as usual there is a lot to look forward to next month in Orlando. If you have read our past conference previews, you know we'll cover a lot in this post, but we always want to hear from the user community and what they are most excited to see! Without further ado, let's get to it…
Sessions
We've said it every time before and we'll say it again: The collective knowledge that comes together at Summit is second to none. With the full session guide available, now is the perfect time to scout out the content you're interested in seeing this year. While you're at it, check out the sessions hosted by Ellipse Solutions this year:
Whatever AX/D365 questions you have, there's a good chance there's something in the session schedule that relates. Not the case? Well, that leads perfectly into our next section…
Networking
Remember all of that knowledge that comes together to present those awesome sessions on the schedule? Many of the people presenting it are Users (just like you!), and whether they are Users, Partners, ISVs or Microsoft; they are all extremely approachable and more than willing to talk to you about anything and everything Microsoft Dynamics. Seriously, if you have a question that isn't covered in any of the sessions, have a conversation with someone about it. They won't bite!
Looking for an opportunity to mingle with other AX/D365F&O users and have a great time? We're throwing a Summit party at Stumpy's Hatchet House on Thursday, October 17th. AX and Axes, if you will. This is an RSVP only event for AX/D365F&O users with limited occupancy. Click here to save your spot!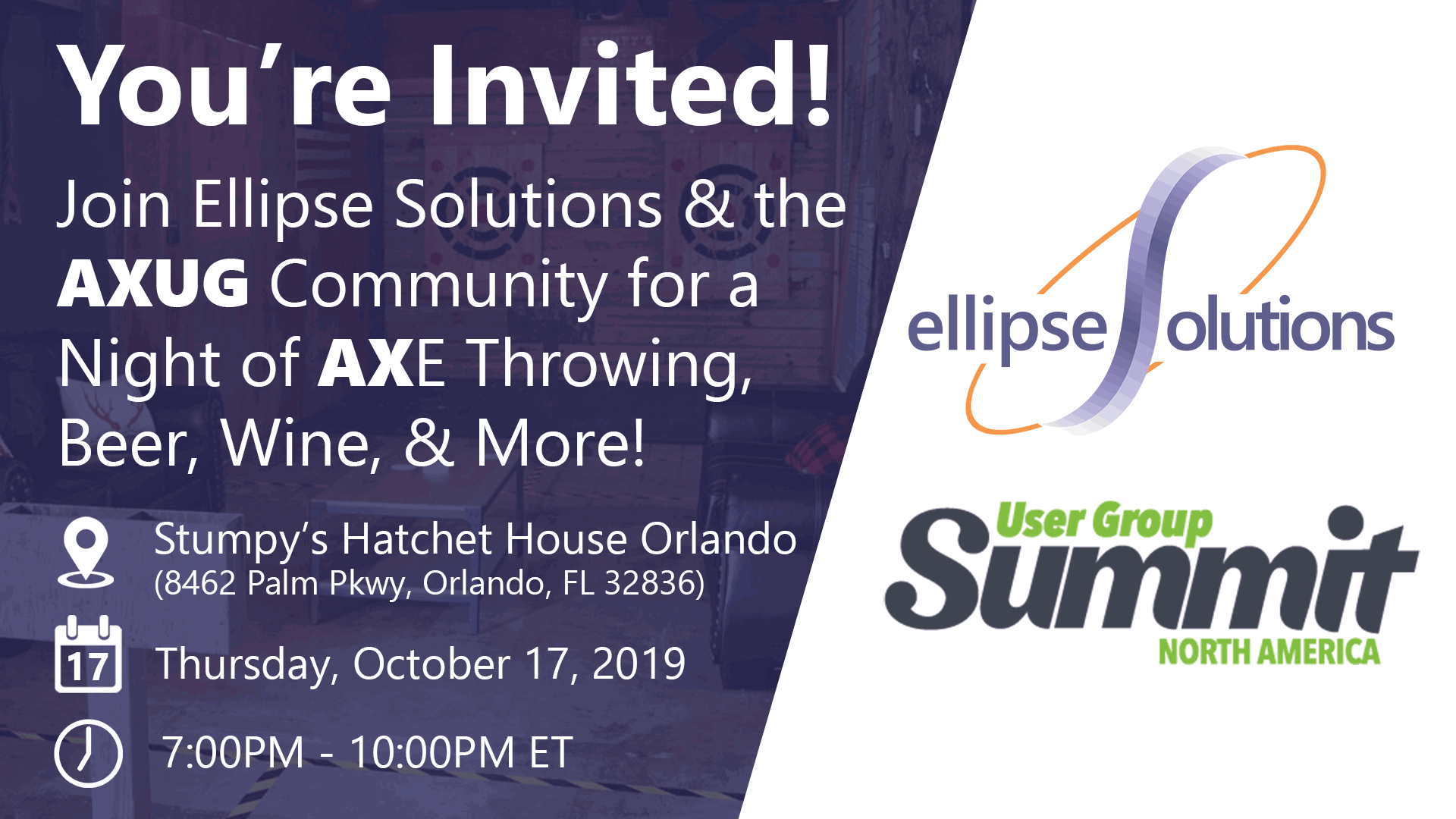 Booth #1334 at the Expo
A 100% must-see. This year, the Ellipse booth is all about helping Users identify and understand their journey from Dynamics AX to Dynamics 365, and what to do once they get there. As usual, we'll have some cool prizes to give away in addition to the knowledge.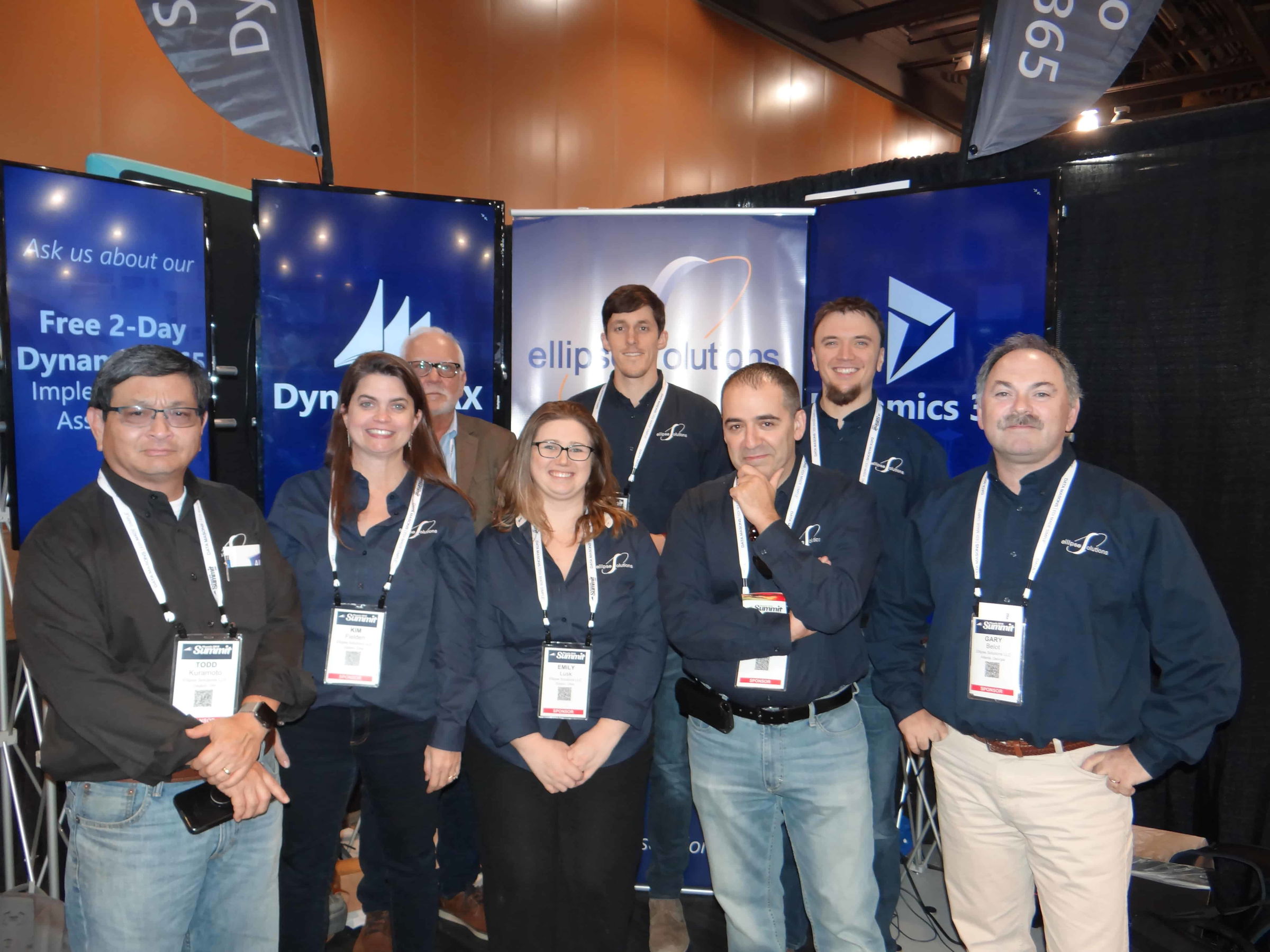 To go along with our shameless self-promotion, you will also want to stop at the Microsoft booth (714) and Dynamic Communities booth (1103) at the very least. If you find the time though, we recommend really exploring what the floor has to offer!
AXUG Millionaire
Maybe you've played our popular AX/Microsoft Millionaire game in the past, seen the results of our annual internal competition, or maybe you have no idea what we're talking about. Regardless, this year the popular game is taking center stage (AXUG Community Stage) on Wednesday night of the expo reception. Enter to become a contestant and win cold hard cash or just hang out, network and watch the show!
Of course, since we won't have time to get everyone up on stage, you can also swing by our booth (#1334) to play and win as well!
What did we miss? Let us know in the comments or on social media! See you in Orlando!