Like a Phoenix, it is almost time for AXUG Summit to rise yet again! We are excited to see everyone in Phoenix, AZ next month for all things Dynamics AX, Dynamics 365 and more! To stick with tradition, let's run through some of the things you should be on the look out for this year.
Sessions (as many as you can get to!)
If you read our Summit preview blog every year, you knew this was bound to be near the top of the list. These sessions are an excellent resource for understanding and supporting your company's Dynamics solution. If you're looking for specific topics from Ellipse Solutions, Microsoft, or other users: check out the session guide. You can look up sessions by date, time, speaker, level, track, keyword and more. With so many to choose from and the ability to easily plan your day on the AXUG Summit App, everyone will find something useful.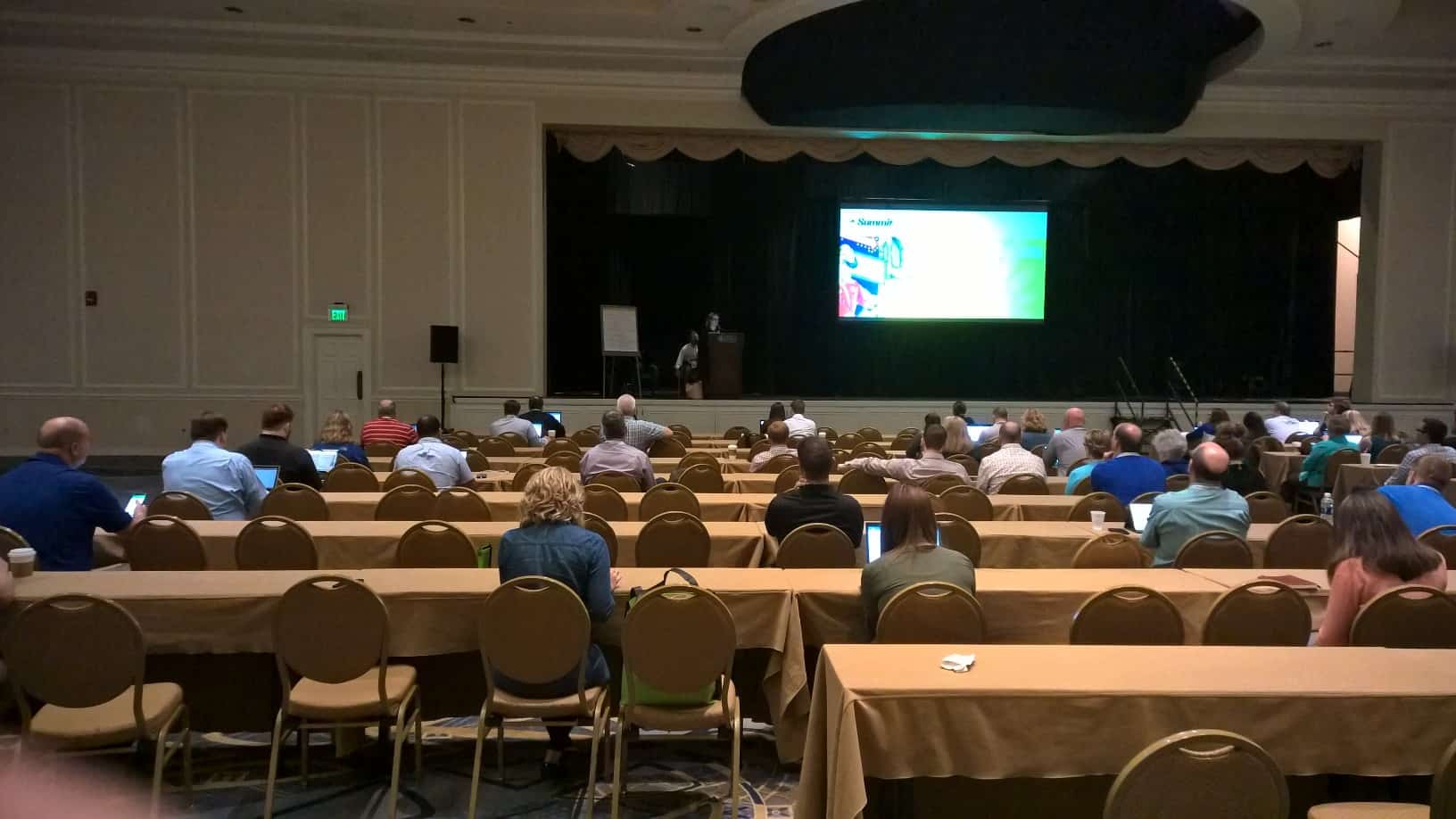 This year our team will be leading 11 sessions, including several with customers sharing from the User perspective (this is a User Group!)
Tuesday
Wednesday
Thursday
The Expo Floor
Another thing we absolutely have to mention is the expo floor at AXUG Summit. Just like the session catalog, this magical place brings together a great mix of resources for a User looking for everything from support to implementation services.
These booths should be on your list, at the very least for a short visit:
Microsoft – Booth 917
Microsoft's presence at Summit has been increasingly persistent, notably after the re-organization of their own conference line-up that saw "Convergence" going by the wayside. On one hand, Convergence is still missed by many in the Dynamics community. On the other hand, Microsoft has recognized Summit is now the premier event for the community and has responded with support in kind. Stop in and see what they have to offer!
Dynamic Communities – 451
Well, this is a no brainer. If you've been to Summit before, you already know it's worth a stop. For the first timers who may be a little lost at first, this booth can help get you on the right track. From information specific to your local chapter to the latest happenings across the board, these pros have you covered. I mean, they are putting this whole thing on.
Ellipse Solutions – 502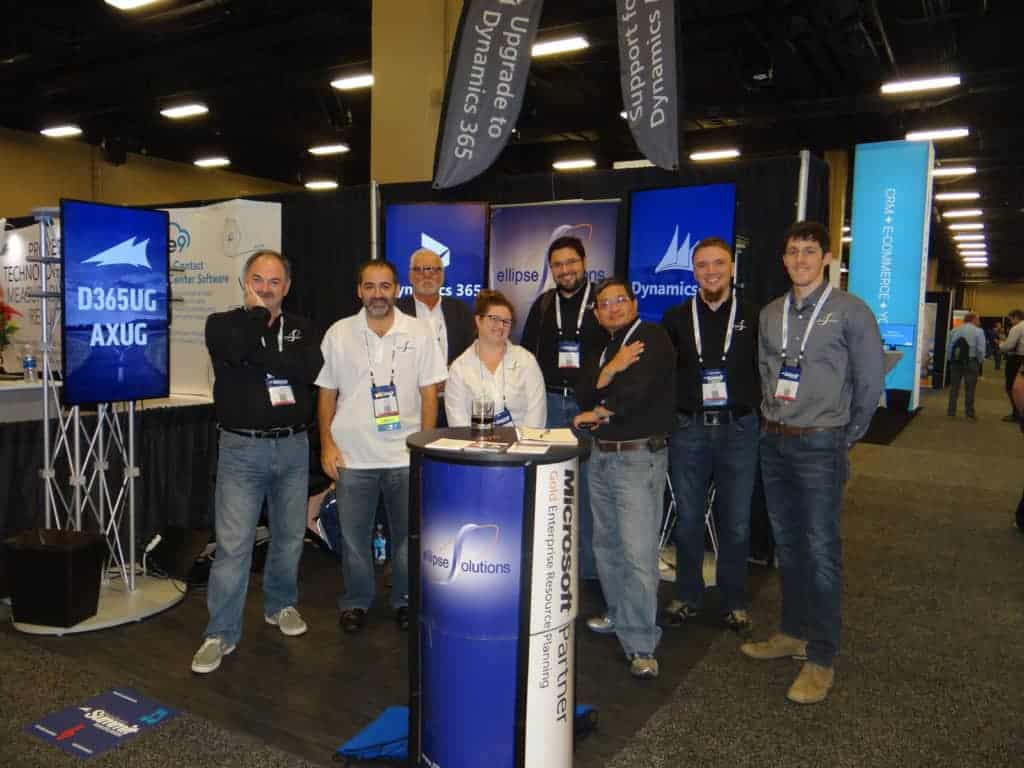 Arguably the most important booth at Summit this year, you absolutely will not want to skip Ellipse Solutions. Why you ask?
Dynamics AX –> Dynamics 365
Upgrade or Re-Implementation? Cloud or On-Premise? Does pineapple go on pizza? If you haven't already considered questions like these, it might be time to start. As a partner offering help desk support for Dynamics AX and full implementation services for Dynamics 365, these are the discussions we have on a daily basis. New for Summit 2018, we're offering a FREE 2-Day D365 Implementation Assessment to help your company figure out what it will take to get to Dynamics 365.
Dynamics Coach
As one of the earliest Partners offering help desk to Dynamics AX customers, you could say we know all about support. If you're looking for training options, ask us about Dynamics Coach sessions for Dynamics AX, Dynamics 365 and everything in between. Want to see us in action? Don't forget our 11 sessions at Summit (listed above).
Want to talk more in-depth?
Schedule a 30-minute meeting with us before the show to discuss upgrading to Dynamics 365 and receive a $100 gift card during the meeting at the show!
And of course, don't forget to ask us about this year's party…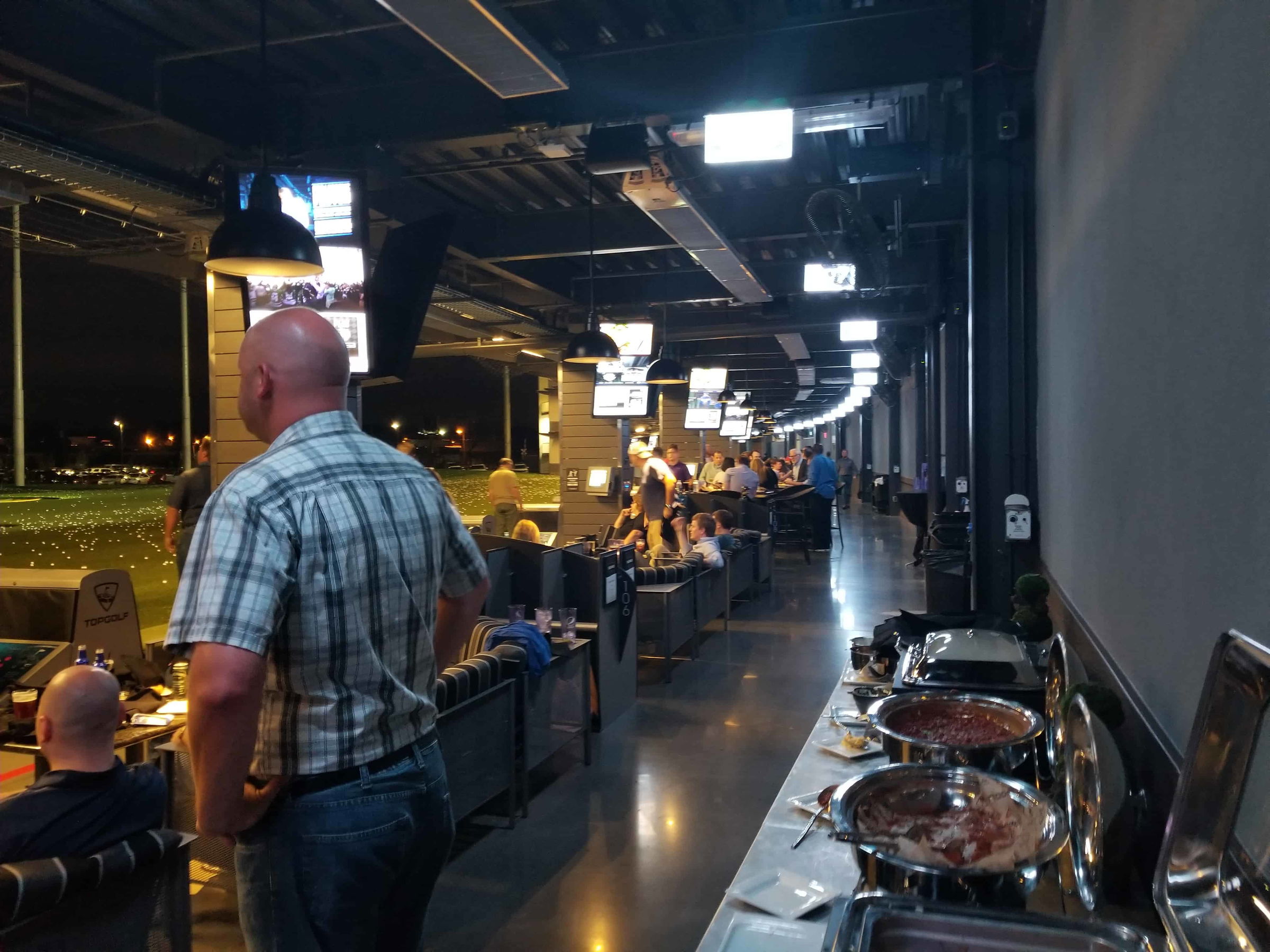 *Bonus* Rise Against Hunger – Booth 101
Giving back is a wonderful feeling. This booth may not have any Dynamics offerings, but it might just provide the best ROI on the whole expo floor.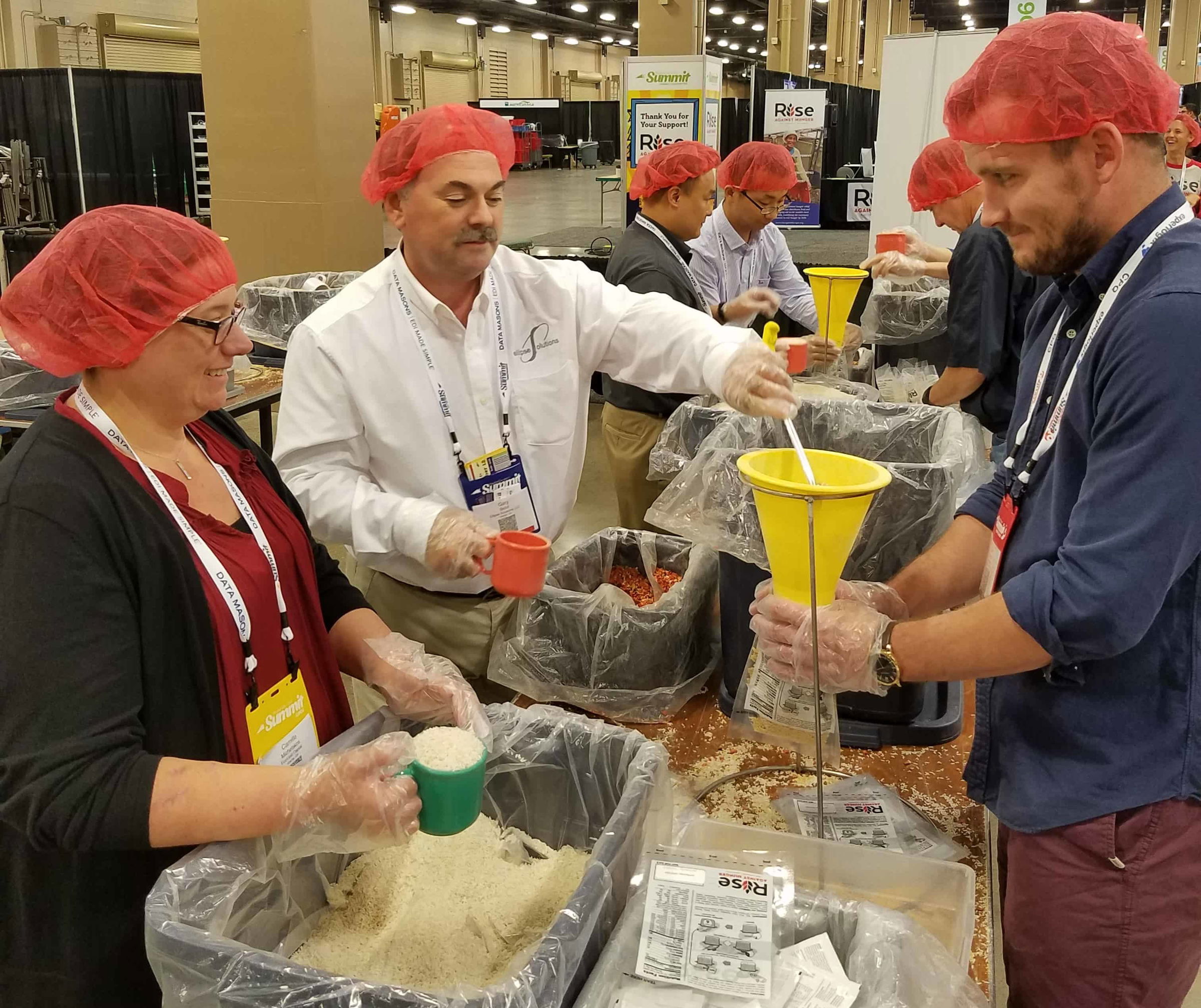 Your Fellow Attendees
Meet anyone and everyone you can. Networking at Summit can prove to be invaluable for your company now and in the future. With so many organizations moving to Dynamics 365, don't be afraid to pick a fellow User's brain! While this may seem obvious when attending a session or talking to a Partner on the floor, the random guy/gal sitting next to you at lunch might have some solid AX knowledge to share as well.
We touched on this in the expo section as well, but it bears repeating, get involved with your local AXUG chapter. Summit is only once a year, your local chapter can provide support all year through meetings and online resources.
You Tell Us!
What are you looking forward to in Phoenix this year?