Founded in 2006, Ellipse Solutions is a global Microsoft Dynamics AX and Dynamics 365 Partner specializing in business solutions, software development and implementation services.
Our experience with ERP systems dates back to the beginning of Axapta as a product in the U.S. marketplace, and includes successful implementations and upgrades of all AX and Dynamics 365 versions, releases and hotfixes.
Our team of Microsoft-certified consultants offers extensive experience and expertise in business operations, analysis, process reengineering, implementation services, custom software development, and maintenance/support services. We understand your business and information needs, and can apply the technology and innovation needed to accelerate your business goals.
Ellipse Solutions provides a combination of packaged software and industry experienced business and technology consultants. Our cost effective development services delivery model helps customers leverage their enterprise investment to gain maximum value and operational efficiencies.
We excel at solving business and software issues. If your organization is seeking to upgrade its current software, take on a new implementation, customize business processes, or migrate to Microsoft Dynamics® AX/Dynamics 365 from another application, we are well equipped to provide a top-notch, professional, cost-effective option.
We believe true Results in the world of Enterprise Business solutions are achieved only through a mix of technological expertise know-how and a complete dedication to the user community.
Our Expertise Includes:
Extensive technology, business process, and ERP solution experience
Industry experienced team of certified Microsoft Dynamics professionals
Personal, Partner entrepreneurial company approach coupled with the expertise of the technology industry leaders.
Commitment to Microsoft best practices.
Complimentary network of Microsoft certified solution extension partners.
Global presence to serve customers around the world.
Lower total cost of ownership through efficient resource planning, deployment, and execution.
Dedicated IT recruiting division with over 25,000 technical contact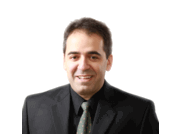 Mikhail Roytman
Managing Partner, Consulting Services
Dayton, OH
Mikhail Roytman is a co-founder of Ellipse Solutions and is responsible for the day-to-day operations. He has over 25 years of ERP implementation experience and nearly 30 years of Information Technology experience as a developer, architect, project manager and business analyst.
He has implemented numerous new ERP software solutions, performed software and technology platform upgrades, developed custom software projects, improved quality control processes, and conducted training and education programs. His functional expertise spans all enterprise processes within manufacturing and distribution environments, including:
Customer service
MRP
Manufacturing
Inventory/warehousing capacity planning
Purchasing
Financials
Shipping/receiving logistics
Shop floor control
He earned his Bachelor's degree in Information Sciences at Wright State University in Dayton, Ohio and holds numerous functional, technical, management and process re-engineering certifications.
Mikhail is also a member of the Microsoft Dynamics AX Content Advisory Board.
Go WSU!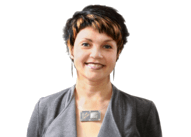 Jena Roytman
Partner, VP of Operations
Dayton, OH
Jena Roytman serves as Ellipse Solutions' Vice President of Operations and manages the financial, human resources, marketing, recruiting and call center operations.
Her experience includes nearly 20 years of business management expertise, as well as a thorough knowledge of the IT industry, a high level of professionalism and a complete dedication to Ellipse business and customers' needs.
Jena is heavily involved in the local business community and networking organizations and has been recognized as one of the top volunteers by the Greater Dayton Area Chamber of Commerce. Her dynamic personality, enthusiasm and professionalism enable the company to continue to grow, but also enjoy repeat business from virtually every customer.
She holds a Bachelor of Science degree from Wright State University. She is also a recipient one of the "Forty Under 40" awards by the Dayton, Ohio Business Journal and is a graduate of the "Leadership Dayton" program.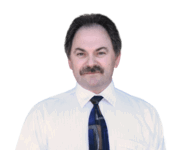 Gary Belot
Managing Partner, Tech Services
Atlanta, GA
Gary is a co-founder of Ellipse Solutions and is responsible for technology, architecture, and program development. He has over 20 years of Information Technology experience and is a Microsoft Dynamics® AX Subject Matter Expert (SME). His expertise spans all version of Microsoft Dynamics AX.
He has worked with the Microsoft Dynamics product since its beginning in the U.S. market, and has been a trusted beta tester of the Damgaard, Navision and Microsoft Dynamics AX products. Gary has participated multiple times in the Microsoft Technology Adoption Program (TAP) for Microsoft Dynamics AX.
Having successfully managed over 15 Microsoft Dynamics® implementations, Gary remains fully engaged with his clients to construct best practice solutions, direct internal development efforts, and staff advancement programs.
Gary holds numerous Microsoft functional and technology certifications. He earned a Bachelor of Science in Computer Programming and a Master's degree in Mathematics from Kishinev University.